Website Funnel Optimization
Average Cost
28.8 Hours (Starting at $1,872)
Based on our Enterprise membership and 20+ similar projects.
Our team optimizes your marketing funnel to increase the overall traffic and conversation rate.
We update each asset in your marketing funnel directly in draft mode. After approval, we push them live.
Throughout the Website Funnel Optimization project, our team optimizes the user experience throughout your marketing funnel. This may include:
Updating an opt-in form
Implementing lead magnets to capture email addresses
Testing the connection between your email list and opt-in form
Streamlining the purchase process
Optimizations will be determined based on your business's needs, industry, and the content that is already on your website.
Improving the user experience in this Website Funnel Optimization project can help remove conversion barriers and increase the conversion rate on your website.
Having website tracking set up is a prerequisite for this project, either through a Website Tracking project or otherwise. It is best to have multiple months of data before beginning this project.
To increase the performance of this project, we also recommend that you offer a lead magnet, which may be a downloadable ebook, using an automated email sequence.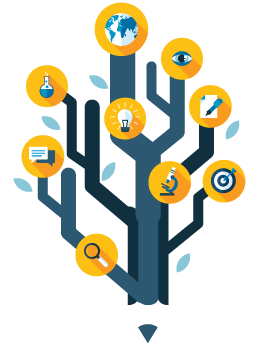 Additional Considerations
Consider the following as you begin this project. Our team is happy to collaborate with you on the best approach.
What conversion do you want to focus on for this funnel optimization?
Do you have access to your hosting and domain accounts?
Do you have access to your Google Analytics or another tracking account?
Have you tried optimizing your user experience before? If so, what did you try? What worked? What didn't?
Have you requested feedback from users? If so, what did they say? Have you made website changes based on their feedback?
Our team will execute this project in defined phases and we will keep you updated on progress within each phase of development, giving you the ability to provide feedback, direction or collaborate with our team throughout every step of the process.
1) Access Coordination and Strategy
During this initial phase, we review your business's Member Profile and the project details. We confirm access to your business's hosting account, domain registrar, email marketing account, any other third-party services or plugins, lead magnets, and any other asset that will be used in this project. We may ask you questions to clarify details or expectations before we get started.
Before we dive in, we will review your current website funnel. Doing so, we will also review the analytics on your website, including:
Traffic flow
Bounce rate
Click-through rate
Conversion rate
Site exit points
2) Initial Project Approach
During the next phase, we determine what optimizations will benefit your funnel the most, which may include:
Creating a drill-down structure of the web pages used in the funnel
Implementing lead magnets to capture email addresses
Streamlining the sign-up or purchase process
Once finalized, our team will present the strategic approach to you with details about the next steps, including all recommended changes to your website and other assets. All recommended optimizations will be based on industry best practices and your current funnel content. We encourage you to provide our team with feedback during this phase.
3) Project Presentation
During this phase, we implement your feedback from the last phase and finalize the optimization. At this phase, all changes will be in draft mode, if possible, unless otherwise requested.
At the end of this phase, our team will present a full overview of the entire project to you, providing a recap of the changes.
4) Project Closure Plan
Once you have reviewed the updated funnel, we make any requested adjustments.
At this phase, we push the funnel live unless you asked us to push it live in a previous phase.