Our membership platform provides you with direct access 24/7 to collaborate with your marketing team.
Assign new projects
Review active projects
Collaborate on strategy
Review performance reports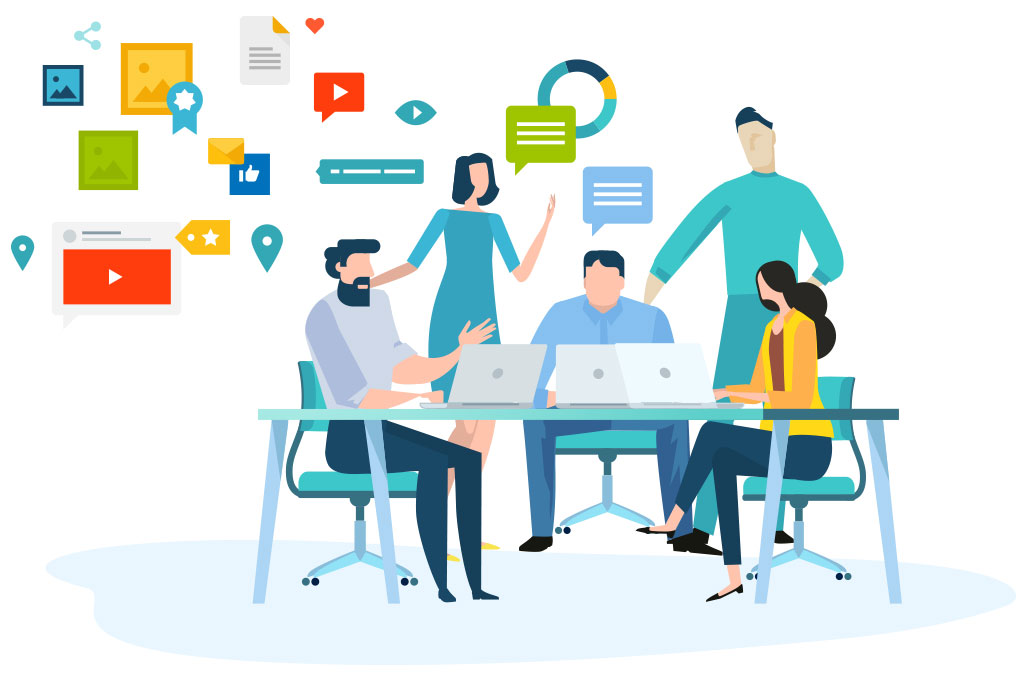 Check on your projects when you have the time. Our team will keep projects moving in your absence or we will wait for your feedback- whichever you prefer.
When you send a message or assign a new project, you can expect our team to respond with a helpful response and a typical response time of less than one business day.
When you want to provide detailed feedback, send our team a video using our in-platform video recorder. These videos allow you to provide feedback quickly and on your schedule, which saves you time.
As a member, you will monitor your projects and communicate with our team in our platform. With all of your marketing projects in one place, it's easy to manage your marketing program.
Choose Your Membership
We serve modern businesses in various capacities. Choose the package that best suits your needs. If your needs change, let us know and we'll change your membership package.
Pay by the Project Hour
Each package states how many project hours it includes within the package cost. Need additional project work? Pay by the hour.
If you need our team to work on something specific, even if it's outside of our usual project types, assign it to our team and we'll get started.
If you don't know where to begin or go to next, our team will recommend projects based on your unique business needs.
We only work on projects that you approve. You will be able to clearly identify projects that are "active" and projects that are "recommended."
Each project has associated project hours AKA the estimated time it will take for our team to complete the project. You approve projects and project hours before our team starts working.
Monitor project hours in real-time so you know what to expect on next month's bill. You are billed once per month for project hours already clocked. No surprises.
NO CONTRACT, AND NO HIDDEN FEES
Our membership packages are month-to-month with no contract or hidden fees. You can choose to leave your membership at any time.
Do you have a specific project in mind?
Estimate your total project costs by viewing details and estimates associated with our most common projects.
Delegate To Your Remote Marketing Team
We work as a fluid extension of your team to support your marketing initiatives in whatever capacity you believe is best.