Your On-Demand
Website Design Agency
We help businesses build, maintain, and optimize high-performing websites that convert.
Simplify Your Web Design Projects
Experience the power of a dedicated website design team at your fingertips.
Impress With

Modern Web Design
We're obsessed with building aesthetically beautiful websites that convert traffic and achieve each brand's unique goals. We use a diverse and proven toolbox that utilizes AI, years of expertise, and a mix of new and established industry workflows to do it.
A well-designed website using modern best practices has a significant impact on brand perception. 
Influence With

UX Design Strategies
We design websites with the goal of influencing the path that visitors take, driving them toward conversion goals.
UX design principles are used to help guide visitors through your website and marketing funnel.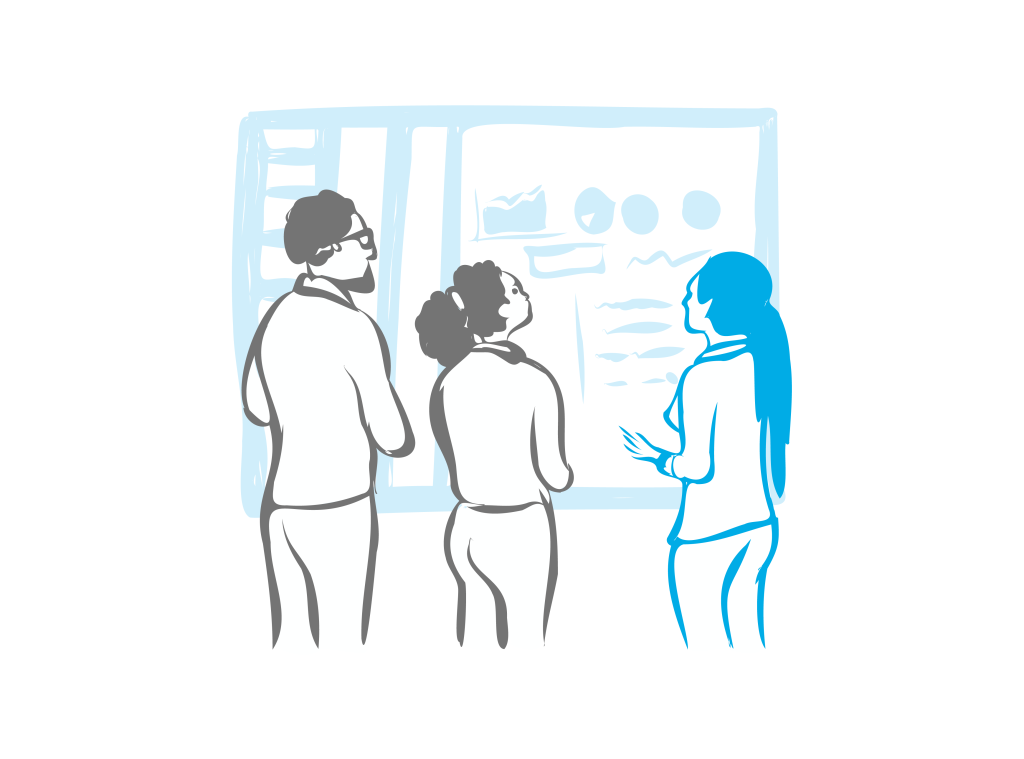 Convert With

Optimized Landing Pages
We design landing pages that are strategically engineered to reduce bounce rates and improve conversion metrics. With the help of AI, we can optimize your pages efficiently, saving you time and money while maintaining a reliable website your audience will love.
Landing pages are one of the most important assets to support successful paid media campaigns.
Streamline With

Marketing Automation
We design website workflows that automate lead routing, email nurturing, and CRM elements to increase efficiency.
Marketing automation is an essential component when conducting business in highly-competitive markets. 
Supporting the Website Programs for Hundreds of Marketing Departments Since 2010
























Our History By the Numbers
We're focused on building sustainable relationships that provide measurable impactful for our members.
Avg. Member Relationship (Years)
Providing On-Demand, On-brand
Website Design Support
Your online presence is the modern storefront and has a significant impact on how your audience perceives the level of quality and professionalism associated with your brand. Our website team customizes each deliverable for your brand based on your requests, branding guidelines, and goals, as well as best practices.
ESTIMATE YOUR TOTAL PROJECT COSTS
Calculate the level of effort associated with our most common projects and see how we pair efficiency with quality.
Using Modern Website Design and Development Tools
Membership for




Businesses of All Sizes
Our simple pricing, flexible packages, and risk-free terms allow you to experience membership first-hand in a limited capacity before scaling up.
Trusted by Hundreds of Marketing
Teams Since 2010
It is life-saving to know, that when you need extra help with a project or if you want SharedTEAMS to manage a project, there is a team of reliable experts on stand by waiting to help you.
This is a tremendous value! We now have a complete marketing team for far less than what we would've paid for one employee.
I'm often amazed by the depth of research, creativity, writing skills, and social media strategies applied to achieving our goal of driving traffic to our site and establishing our brand
An excellent value for any marketing department that requires specialized support for strategy and execution.
"

WE PRIDE OURSELVES IN CREATING USER-CENTRIC EXPERIENCES THAT CUSTOMERS WILL NOT ONLY ENJOY BUT ENGAGE WITH.

"
Alex,
Website Manager
WordPress is a popular website platform for many businesses, but it can be vulnerable to hackers unless steps are taken to ensure its security. For those just beginning their WordPress journey, there are certain…
WordPress makes editing the pages and content on your website extremely easy to do, but what about editing the menu and sidebar on your WordPress website? The good news is that WordPress makes editing…
When it comes to building an effective website, few things matter more than having a usable and well-designed navigation menu. Your navigation system for your website is the main tool your visitors will use…
When it comes to your website, data loss due to a site issue is never a good thing, but having website backups in place can be a lifesaver. A recent study found that 50% of…