Your On-Demand
Graphic Design Agency
We help businesses build, maintain, and optimize high-performing graphic design programs.
A Shared Graphic Design and Branding Team
Providing On-Brand Design in a Flexible Membership Structure.
Impress With

Custom Graphics
We design custom graphics with a focus on facilitating clear communication that serves your marketing goals.
Custom graphics create ease and simplicity in communication while reinforcing your unique brand values.
Leave a Mark with

Sales Collateral Design
We apply a deep understanding of your unique brand and business goals to our collateral design process, and we use AI and other powerful tools and innovative workflows to do it.
Well-designed marketing collateral can generate interest while moving prospects through the sales cycle.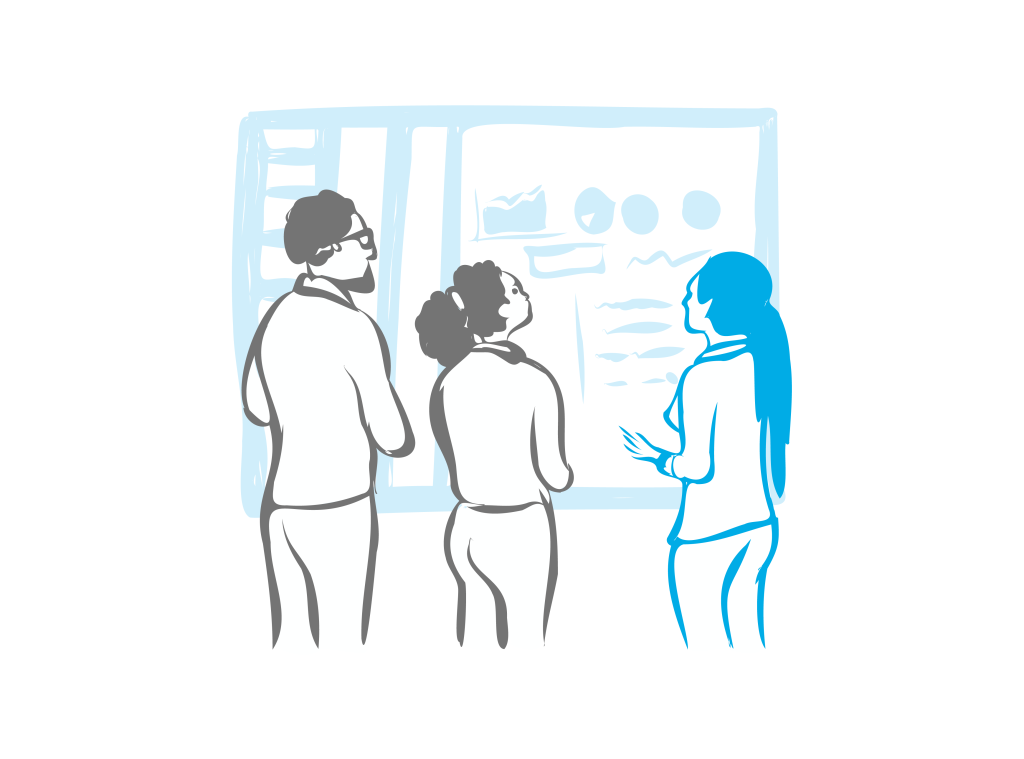 Stand Out with

Visual Brand Design
We use a methodical process that includes AI, our team's expertise, and modern best practices to create visual branding that is both strategically sound and aesthetically aligned with your goals.
A strong visual branding program should embody your business values while engaging and inspiring your audience.
Connect With

Document Design
We design documents, ebooks, manuals, and other materials with a relentless focus on maintaining brand standards.
Well-designed materials can create can elevate your content to make an exceptional impression and drive action.
Supporting the Graphic Design Programs for Hundreds of Marketing Departments Since 2010
























Our History By the Numbers
We're focused on building sustainable relationships that provide measurable impactful for our members.
Avg. Member Relationship (Years)
Providing On-Demand, ON-BRAND
Graphic Design Support
Your audience is influenced by your brand aesthetics. Consistent high-quality design differentiates your brand from the competition by visually embodying your brand values, improving brand awareness, and influencing your audience. Our graphic design team customizes each asset for your brand based on your requests, branding guidelines, and goals, as well as best practices.
ESTIMATE YOUR TOTAL PROJECT COSTS
Calculate the level of effort associated with our most common projects and see how we pair efficiency with quality.
Using Modern Graphic Design Tools
Membership for




Businesses of All Sizes
Our simple pricing, flexible packages, and risk-free terms allow you to experience membership first-hand in a limited capacity before scaling up.
Trusted by Hundreds of Marketing
Teams Since 2010
It is life-saving to know, that when you need extra help with a project or if you want SharedTEAMS to manage a project, there is a team of reliable experts on stand by waiting to help you.
This is a tremendous value! We now have a complete marketing team for far less than what we would've paid for one employee.
I'm often amazed by the depth of research, creativity, writing skills, and social media strategies applied to achieving our goal of driving traffic to our site and establishing our brand
An excellent value for any marketing department that requires specialized support for strategy and execution.
"

We are relentlessly focused on maintaining brand standards and using design as a tool to improve marketing performance.

"
Bob,
Design Manager
It's the end of another year, and marketers across the globe are wondering, "What will 2023 bring us?" It's no secret that 2022 was a chaotic year for many a social media platform. From…
Choosing the right color combination for your logo is an important part of your brand, and deciding on a color combination can be a very overwhelming experience. Where do you start? What are the…
There was a time in the world of social media when one image was key to a brand: the profile picture. This picture was the visual representation of your brand, and it was used everywhere…
Logo design may be one of the most artistic aspects of Graphic Design as a whole. Creating a truly unique logo that represents your company's offerings as well as its mission and vision requires…