Complete Teams
Monthly Membership
Flexible. Affordable. Impactful.
 5 Hours of Work Included Monthly
Additional Work Billed at $55 Hourly
Our standard membership includes 5 hours for use in the current month. These hours can be used for strategic requests or project execution. Once you exceed the 5 hours included within your membership, additional hours are billed at a flat rate of $55 hourly.
Strategic Guidance
Tap into our team for strategic guidance to keep your marketing program moving in the right direction. Utilize our team's insight to execute projects on your end or simply assign the execution of the strategy to our team.
---
Program Guidance (review our strategies)
Refined Approach (read case studies)
---
Project Execution
Assign projects to your new marketing team to handle the ongoing management and execution of your projects. We will keep you in the loop on progress and performance while handling end-to-end execution.
---
All Project Types (view project details)
On-Demand Team (meet our team)
---
Flexibility Tailored for Growing Businesses
Most of our members use between 15 – 25 hours ($800 – $1,350) monthly. We recommend utilizing  the flexibility that our membership provides by starting with small projects and increasing as your membership progresses.
Click here to view estimates and expectations for common projects.
WE'RE DESIGNED TO SUPPORT SMALL BUSINESS GROWTH.
Our team is focused entirely on developing the most powerful and affordable marketing service for small businesses. This is not only evident in our low-risk terms, flexible service structure, and affordable rates, but also in the transparency that we provide upfront through our clear and simple pricing structure.

Flexible
SharedTEAMS is an on-demand structure, allowing members to scale their marketing programs up or down seamlessly and without penalty.
Accessible
Our online membership platform provides you with direct access to collaborate with your marketing team in real-time as your projects progress.
Low-Risk
We designed this low-risk membership structure by streamlining and eliminating the traditional agency overhead to create a uniquely small business focused service.
The Collective Experience Of Our Community
As a member of SharedTEAMS, your business benefits from the experience and knowledge that our team gains by working with other small businesses that share similar goals and challenges. Our team is constantly adapting our processes and strategies based on the experiences of our members to better serve the SharedTEAMS community as a whole.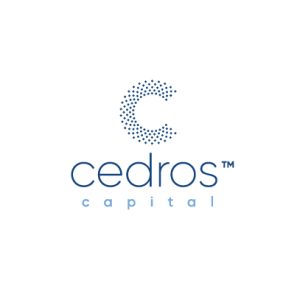 Join Membership Today!
Once you join the membership, we will charge you $250 for your first month's membership fee. From there, our team will collaborate with you to develop a deep understanding of your business, which we document in your member profile during your first 3 days of membership.
Your member profile contains all of the details necessary for our team to support your business and gives you the ability to easily assign projects without explaining messaging, branding, or general strategy considerations. This process is included in your membership and does not count against your project hours. 
We encourage businesses to read our common membership questions prior to joining membership.
"SharedTEAMS membership is a tremendous value! We now have a full-time marketing team for far less than what we would've paid one employee."
Elsa MacDonald, CTAI