Average Cost
7.2 Hours Monthly
Average Timeline
5 Days to Launch

Our team will engage with your audience, which typically includes engagement across 3 platforms, but we customize this project based on your needs.
Our team customizes our engagement according to your needs. We may reply to comments, direct messages (DMs), and Tweets; follow and engage with influencers, media personnel, or others; engage in Facebook and LinkedIn groups; share articles on LinkedIn and respond to comments; or engage as a personal LinkedIn page.
Our team engages with your desired audience in a recurring manner based on your goals and active pages. Our goals are to respond to prospects and customers in a timely fashion, help build your following with consistent engagement, and to show your brand's human side with social interactions.
In this recurring project, we typically engage with your audience directly on the platforms requested as your brand or your personal page. We use your messaging guidelines to maintain a cohesive experience across all social media pages.
We can customize this project to cover the platforms, pages, and profiles you want us to work in.
Our team engages with your audience on a recurring basis while keeping you updated on project progress. In typical projects, we aim to engage on a weekly basis, at minimum, and send you at least one progress update per month; engagements and updates can be scaled based on your unique needs.
Social Media Engagement projects are intended to increase the performance of Social Media Content projects. Likewise, Social Media Content projects also benefit Social Media Engagement projects because your content gives you something for your audience to talk about.
Social media provides a great outlet where your audience can connect with you, ask you questions, and learn more about your offerings before and after they make purchases. By actively engaging with and responding to your audience, you will build trust with your prospects and customers.
Engaging on social media can also benefit your brand reputation.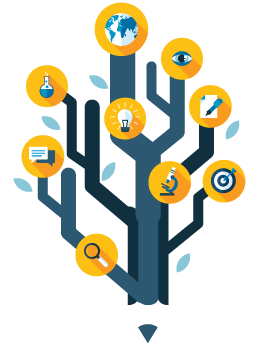 Additional Considerations
Consider the following as you begin this project. Our team is happy to collaborate with you on the best approach.
What are your engagement goals? Do you want to increase engagement, provide customer service, or something else?
Do you actively respond to comments and messages on your social media pages?
Do you use any of your social media pages for customer service?
Do you have answers to common support questions our team could reference?
Tailored To Your Business and Industry
Every brand is different. We believe that marketing should be highly-tailored for each brand. Since our team works with a wide range of industries that targets a variety of audiences across many markets, samples of our team's work will convey an approach that is dramatically different from the approach that we would take for your brand.
We work closely with every new member to document their business' unique visual branding and messaging approach prior to conducting any work.
Click here to learn about our team's industry-specific strategic approach.
Our team will execute this project in defined phases and we will keep you updated on progress within each phase of development, giving you the ability to provide feedback, direction or collaborate with our team throughout every step of the process.
1) Access Coordination and Strategy
During this initial phase, we will confirm access details and assess current engagement needs. We will review accounts and your Member Profile, and clarify any messaging details before we begin developing a strategic approach for the program. We will also confirm your goals for this project.
2) Strategic Program Overview
Once access and goals have been confirmed, we start taking action directly in your social media pages, which may look like one of or a combination of the following:
We reply to comments, DMs, and Tweets.
We follow and engage with influencers, media personnel, or others.
We first provide you with examples of how we will engage in Facebook and LinkedIn groups and then we move forward with publishing the engagements.
We share your team's drafted articles on LinkedIn and respond to comments.
We first provide you with examples of how we will engage on your personal LinkedIn page and then we move forward with publishing the engagements.
If your audience asks any questions we cannot answer, we respond to the follower to let them know we're getting the answer for them, and then we ask you in the project. We will keep quick responses on file for our team's future reference.
3) Recurring Monthly Updates
On a recurring basis, our team will engage with your audience according to your goals.
You can expect at least one update each month with details covering our overall approach to the past month's engagements.
Delegate To Your Remote Marketing Team
We work as a fluid extension of your team to support your marketing initiatives in whatever capacity you believe is best.