Typical Costs
6 – 10 Hours Monthly
Typical Timeline
Recurring (Monthly Updates)

*Estimate based on typical member needs with 3 posts per week across 2-3 platforms.
Most of our Social Media projects play an important supporting role to help convey reputability among a newly engaged audience that just became aware of your brand through advertising.
Social media pages help increase your advertising conversion rates because social media posts help alleviate concerns and answer questions by showing how a product or service works, or showcasing its quality. Ads combined with informational posts equal higher ad conversions because your customer has fewer questions and concerns when they click on your business's ad.
The focus of this program is to maintain activity across channels as a means to increase your conversion rates on lead generation programs and to serve as a vehicle for brand messaging and prospect engagement. Recent updates on social media pages inform prospects that your business is active and willing to communicate with them.
Our team develops social media post content and images according to your messaging and visual branding guidelines, focusing on educating, entertaining, and building trust with your followers.
In this recurring project, we draft posts on a recurring basis, schedule posts to publish, and send you monthly updates with details on which posts performed best last month and an overview of the posts that are scheduled to publish over the next month.
We aim to schedule posts through the second week of the next month to ensure the project runs smoothly without a lapse in the post scheduling.
Our team manages your social media content while keeping you updated on project progress and providing you with the opportunity to collaborate on the project, if desired. You are welcome to request specific post topics, updates, and more within the project.
Active social media programs engage your prospective clients in a unique way, unavailable on most other platforms.
Social media projects help your business introduce itself to your prospects in an organic way by being where your prospects spend their time. They provide additional control over brand-related searches and commonly produce a positive impact on the search ranking of your business's primary website, which helps build trust with your prospects as they are actively searching for your products or services.
Prospects further develop trust in your business over time by reading, viewing, and watching your on-brand content, which tells them not just about your products or services, but also about your brand's story.
Social media programs spread your business's influence through keyword targeting and hashtag utilization, which helps you reach even more prospective customers.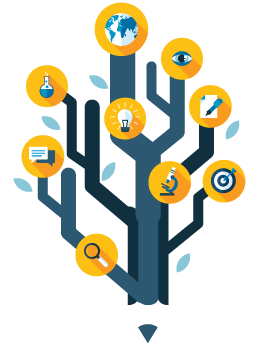 Additional Considerations
Consider the following as you begin this project. Our team is happy to collaborate with you on the best approach.
Do you have social media accounts already created for your business? Or do you need to create them?
Are you happy with your social media content approach as it is now?
Do you have a vision for your social media pages in look and feel?
Do you professionally admire any social media pages?
Will you be able to regularly publish to and respond to comments and messages on your social media pages?
Tailored To Your Business and Industry
Every brand is different. We believe that marketing should be highly-tailored for each brand. Since our team works with a wide range of industries that targets a variety of audiences across many markets, samples of our team's work will convey an approach that is dramatically different from the approach that we would take for your brand.
We work closely with every new member to document their business' unique visual branding and messaging approach prior to conducting any work.
Click here to learn about our team's industry-specific strategic approach.
Our team will execute this project in defined phases and we will keep you updated on progress within each phase of development, giving you the ability to provide feedback, direction or collaborate with our team throughout every step of the process.
1) Access Coordination and Strategy
During this initial phase, we will confirm access details and assess current social media accounts. We will review accounts, your Member Profile, and clarify any messaging details before we begin developing a strategic approach for the program.
If you do not have social media accounts already, we will create them and provide you with access. Creating social media accounts may require your assistance, but our team will guide you through the processes.
2) Strategic Program Overview
During the next phase, we will optimize all accounts according to your business's messaging  and visual branding, which includes updating "about" details, profile photos, and cover photos, if applicable.
Once all pages are optimized, we will finalize the strategic approach for your social media program, which will follow the best practices for your industry. Then we will create and schedule social media posts for the next month, including curated images and hashtags, as appropriate.
To wrap up this phase, we will send you an update covering the account changes and the strategic approach for each platform. We will also send you an overview of the scheduled posts for the first month (or two weeks, depending on the project size), which we will schedule into the second week of next month; this provides you with time to review the posts before they publish and ensures the project runs smoothly without a lapse in post scheduling going forward. We aim to send you an update at least three business days before the first post will publish.
3) Recurring Monthly Updates
On a recurring basis, our team will review your top-performing posts and update your program's strategic approach accordingly. We will design, draft, and schedule the next round of social media posts. These posts will be scheduled through the second week of the next month to ensure that the project runs smoothly without a lapse in published content.
You can expect at least one update each month with details covering our overall approach to the next round of social media posts.
Note: All posts will be scheduled in advance to limit gaps in publishing. Any requests you send before the next month's posts are scheduled will be added into the process. Any requests sent after a round of posts have been presented will either be added to the current month or saved for a future month, depending on the request.
Our team works as a fluid extension of each of our member's businesses by developing strategies and executing projects in whatever capacity is best for their unique needs.