Average Cost
8.4 Hours (Starting at $546)
Based on our Enterprise membership and 50+ similar projects.
Our team develops display ads for your display ad campaigns.
Before we begin designing, our Communications Team drafts content for the ad based on best practices. Our Graphic Design Team then designs the ad according to your visual branding.
Throughout this project, our team will create 7 versions of one ad. We will use the 7 most popular display ad sizes according to Google Ads. Additional sizes may be added to the project at your request.
Display ad sizes span everything from desktop page banners and side banners to mobile ad sizes, so you can catch the attention of your audience regardless of how they are browsing.
The ads are created with a focus on conversion and lead generation goals in retargeting, audience interest groups, and geotargeting campaigns.
The deliverable for this project is a set of image files of varying sizes to be used by our team to implement a Search Advertising project.
The display ads produced in this project are designed to be implemented in a geographic- or interest-based digital advertising campaign structure that is designed to increase brand awareness and generate leads.
Using the final ads in a Search Advertising campaign can increase the performance of this project.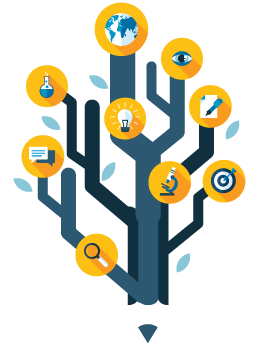 Additional Considerations
Consider the following as you begin this project. Our team is happy to collaborate with you on the best approach.
What are your goals associated with your display campaign? E.g. increase brand awareness, generate leads, generate web traffic, generate physical traffic to a location, promote a product or service, promote an event, etc.
What products or services are you supporting with these ads?
What is the primary message to be conveyed through these ads?
Do your banners have any special requirements? E.g. animated, interactivity (hover effects for links), etc.
Our team will execute this project in defined phases and we will keep you updated on progress within each phase of development, giving you the ability to provide feedback, direction or collaborate with our team throughout every step of the process.
1) Access Coordination and Strategy
During this initial phase, our team reviews your Member Profile and the project details.
We will begin developing a strategic approach for the display ads.
2) Initial Project Approach
During this phase, our team completes the development of the initial ads for your review. We create the ads using the sizes outlined in the current Google Ads size specifications as well as design and industry best practices. Ad copy is tailored for the type of campaign that will be implemented.
Once the initial ads are complete, our team sends you an update to show project progress and the content approach. We encourage you to give our team feedback during this phase if the content and design approach does not align with your vision.
3) Project Presentation
During the next phase, your feedback is applied to the ads. We may also create content variations for A/B testing within the campaigns.
We prepare the final ads before presenting them to you. We encourage your feedback during this phase.
4) Project Closure Plan
Once you have reviewed the ads, our team makes any requested updates and finalizes them. Once completed, we present the final ads to you and give you access to them.
At the completion of the Display Ads Design project, we typically transition it to a Search Advertising project if you would like our team to manage your search and display advertising campaign.