Average Cost
4.8 Hours Monthly (Starting at $312 Monthly)
Average Timeline
10 Days to Launch
Based on our Enterprise membership and 50+ similar projects.
Our team drafts and schedules your business's newsletters.
Our team works directly in your email marketing software account to draft and schedule the newsletters. We draft promotional and educational content based on your goals and design the newsletters according to your visual branding while ensuring readability across all devices.
Our team manages the entire project scope, including the initial email marketing account setup and subscriber acquisition optimization, as well as the recurring content creation, image selection, copywriting, template design, testing, and scheduling. We can also work with your current email marketing account, if you have one.
We tailor the email design and content to your audience as a way to engage them and help them recognize your brand easily according to your visual branding strategy.
We schedule every newsletter to send to your subscribers at optimal dates and times after providing you time to review them. We also send you monthly performance updates and make strategic modifications accordingly.
Newsletters help build prospect and customer relationships with your business in an engaging way. This is done through many small conversions before the large conversion (sale) and again for repeat sales. These small conversions include things like replying to the email, downloading a freebie, and reading a blog post.
Conversions, small and large, are focused in each newsletter through one primary call to action (CTA) so your subscribers know what you're offering them and why it matters to them.
These conversions happen because your newsletters provide value, small and large, to your subscribers, so you can expect your newsletters to primarily provide value to subscribers, which nurtures leads, while also increasing sales.
Email newsletters help you reach more prospects and customers on a consistent basis.
Whether they left your website or social media pages, you can help them remember why they wanted to learn more about your brand to begin with, helping them through the customer journey.
Over time, these emails help build your brand loyalty by gently reminding your audience about you without being overwhelming.
Newsletters are also a great outlet for your business because it is a great medium to share business information, such as new products or services, events, promotions, and more.
Creating a signup form on your website to collect email addresses of website visitors can increase the performance of this project. Our team can help you determine the type of signup form, such as a pop-up or full landing page, based on your website and needs, as well as complete the entire process for you.
Lead magnets, such as ebooks or video content, can increase the performance of this project. Learn more about the best lead magnets for your industry in the Communications section of your marketing strategy.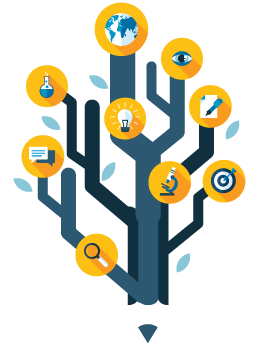 Additional Considerations
Consider the following as you begin this project. Our team is happy to collaborate with you on the best approach.
What email marketing platform do you use?
Do you want a simple, text-focused newsletter or an image-focused newsletter?
Have you had problems with spam filters before?
Do you have a plan in place that determines how you gather email addresses for your email list?
Do you think you need multiple email lists or just one?
Do you have a vision for your newsletter in look and feel?
Are you happy with your current newsletter content approach?
Our team will execute this project in defined phases and we will keep you updated on progress within each phase of development, giving you the ability to provide feedback, direction or collaborate with our team throughout every step of the process.
1) Access Coordination and Strategy
During this initial phase, our team reviews your Member Profile as well as the project details. We either log in to your email marketing account and review previous editions and the overall performance of those editions, or we create an account for you. We may ask you questions to clarify details or expectations before we get started.
Our team will also begin developing a strategic approach for the newsletter based on industry best practices and your unique business. If previous editions were sent, we will consider how to improve engagement rates.
2) Strategic Program Overview
During the next phase, we will design a template according to the member's visual branding and preferences, and use it to develop the first edition.
Once the first newsletter edition is created, we will test it for compatibility across devices and schedule it to send at an optimal time. We will present the first newsletter to you and send you an update typically one week before the newsletter is scheduled to send to subscribers, giving you time to review it.
3) Recurring Monthly Updates
Once the first newsletter has been sent, our team reviews the performance of it and makes adjustments to the next newsletter accordingly. We create the next newsletter based on the performance of previous month's newsletter and the strategic recommendations made, if any. We test the email for compatibility across devices and schedule it to send at an optimal time. We present the monthly newsletter to you and send you an update typically one week before the newsletter is scheduled to send.
On a recurring basis, we will send you at least one monthly update that includes the following information:
Review of previous month's newsletter performance
Any strategy updates to improve performance
Overview of the approach for the next newsletter