Average Cost
3.6 Hours (Starting at $234)
Based on our Enterprise membership and 50+ similar projects.
Our team sets up website tracking on your website to help you monitor the success of your marketing campaigns.
We use Google Analytics, Google Tag Manager, and Google Search Console as our primary tracking and analysis tools. We set up connections between your website and your email marketing platform and active social media pages.
Our team kicks off this project by coordinating any necessary access and/or permissions for your website and Google business account.
We will set up Google Analytics on your website, and register your site with Google Search Console.
Once Google Analytics and Search Console have been set up and are tracking correctly, we will use Google Tag Manager to set up specific goals on your website, including on-site events, such as downloads or pageviews, as well as tracking tags for existing social media accounts, such as Facebook.
Once we confirm that traffic data is being tracked properly, the project is complete.
This project lays the groundwork necessary to monitor most of your marketing efforts, which is beneficial long-term because actively tracking your website traffic and referral services gives you the ability to understand the effectiveness and ROI of your marketing programs.
If you want ongoing traffic analysis and reports as well as recommendations for possible improvements, start an Ongoing CRO project after this project is complete.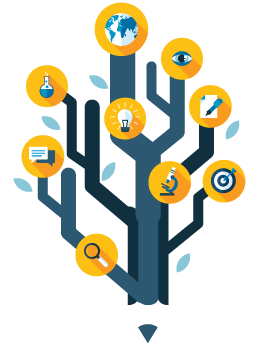 Additional Considerations
Consider the following as you begin this project. Our team is happy to collaborate with you on the best approach.
Do you have a Google Analytics account?
Do you have social media accounts already set up?
Do you want to increase website traffic, increase sales, improve user experience, increase newsletter sign-ups, or improve the site design or speed?
Do you want to improve social media campaign performance, improve digital advertising performance, increase website events (e.g. download, button clicks, video views, etc.), or improve cross-domain tracking (i.e. from one website to another)?
Our team will execute this project in defined phases and we will keep you updated on progress within each phase of development, giving you the ability to provide feedback, direction or collaborate with our team throughout every step of the process.
1) Access Coordination and Strategy
During this initial phase, our team reviews your Member Profile, project details, and your goals for this project. If you don't have specific goals for this project, we recommend using your industry-specific marketing strategy to develop your goals.
We will confirm all of the necessary access information to set up tracking for your website, including Google, social media, and email marketing accounts. If no Google account exists, or if you prefer to set up your tracking through our SharedTEAMS account, we will confirm those details at this point.
2) Initial Project Approach
During the next phase, our team begins setting up your website tracking.
3) Project Presentation
Our team finishes setting up website tracking. We typically set up a Google Analytics tracking code on the site, Google Search Console, and Google Tag Manager. For Tag Manager, we set up tags related to your requests or recommended goal tracking.
We send you an update including all details as to what is being tracked and accounts that have been set up for the process.
4) Project Closure Plan
Once this project completes, we typically recommend moving forward with an Ongoing CRO project to monitor traffic and conversions, and to test and improve the conversion rates on your website.