Average Cost
8.4 Hours (Starting at $546)

Based on our Enterprise membership and 20+ similar projects.
Our team develops print ads according to the specifications provided by the publication.
Before we begin designing, our Communications Team drafts content for the print ad based on best practices. Our Graphic Design Team then designs the print ad according to your visual branding.
The final deliverable for this project is a professionally designed, eye-catching ad in accordance with whatever specifications are provided from the magazine or publication vendor.
Our focus is to ensure that the final ad meets your advertising needs and to minimize back and forth communication with the print vendor.
Our graphic design team is experienced in the print design workflow, including formatting for print, font management, image and graphics optimization, and preflighting files for both digital and traditional press. Our team can correspond with your print vendor directly, upon request.
Magazines and publications vary in quality based on print vendors and processes, paper choices, printer capabilities, and more. An experienced print design team will help you maximize your ad quality and appeal while working within those varying limitations.
Because SharedTEAMS uses your Member Profile as the primary reference for every project, your final ad will also be in sync with your business details and messaging, and formatted to meet your visual branding guidelines.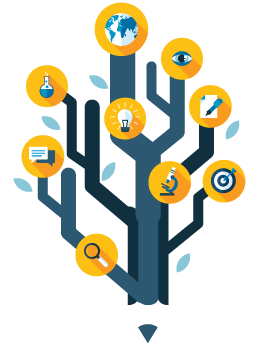 Additional Considerations
Consider the following as you begin this project. Our team is happy to collaborate with you on the best approach.
Who is your target audience for this advertising project?
What is your primary goal for this ad placement? Do you want to increase brand awareness, generate leads, generate website traffic, generate event traffic (such as a trade show booth), increase physical store traffic, or something else?
How will you track success for the ad? For example: web traffic or landing page visits, incoming phone calls, or visits to store or trade show booth.
What products or services are you supporting with this ad?
If multiple ad sizes are available, what size ad do you wish to place?
Do you know what you want the ad to say (ad copy)?
Do you know the ad specifications?
Are there any special printing needs for this ad? For example: specialized ink, special paper considerations, die-cutting, etc.
Our team will execute this project in defined phases and we will keep you updated on progress within each phase of development, giving you the ability to provide feedback, direction or collaborate with our team throughout every step of the process.
1) Access Coordination and Strategy
During this initial phase, we review the Member Profile as the core reference for this project. We coordinate any additional details for the ad design at this point, including the ad copy.
We review the ad copy, which will either be provided by you or our team, to ensure that it has been finalized and is ready for layout.
We will confirm ad specifications and any special requirements for the ad or ads during the first phase. If print vendor correspondence is requested, those contact details will be confirmed as well.
2) Initial Project Approach
During the next phase, we begin drafting the design layout and provide you with a sneak peek of the ad design, giving you the opportunity to provide feedback.
3) Project Presentation
During this phase, we complete and finalize the ad draft, ensuring the ad has all of the requested content and follows the specifications provided by you or the vendor.
Once finalized, we present the initial ad drafts, giving you an opportunity to provide feedback.
4) Project Closure Plan
Once you have had time to review the ad, we carry out any requested changes, finalize the design, and present the final draft to you.
If assistance with print vendor communication has been requested, we submit the final ad to the print vendor and work through any remaining details, if necessary, with the vendor. We will keep you updated throughout this process.
If no assistance with print vendor communication has been requested, we provide you with the final print files according to the vendor specifications.