Brand Positioning and Messaging
Average Cost
7.2 Hours (Starting at $468)
Based on our Enterprise membership and 50+ similar projects.
Our team analyzes your top competitors in SWOT analysis format. We then develop a positioning statement for your audience as well as messaging guidelines for that audience.
Once approved, the messaging guidelines provide specific dos and don'ts to help all team members craft content for your business – ensuring that the same tone and voice is used regardless of who is working on the content.
Brand Positioning and Messaging projects start with an analysis of your top competitors and their positioning in the marketplace, complete with a competitive strengths, weaknesses, opportunities, and threats (SWOT) analysis in the format of a spreadsheet.
From there, our team expands your unique positioning, which includes audiences served and defined brand pillars. Using your positioning, we expand your messaging, including best practices, tone, and keywords.
Once approved, our team adds these details to your Member Profile, so the final product is an updated profile to be used as a reference in all marketing programs.
Brand Positioning and Messaging establishes a messaging foundation that conveys the value of your offerings in a manner that connects with your target audience while differentiating the company from the competition.
This project also standardizes your positioning and messaging guidelines in an easy-to-reference format that can be applied to all marketing programs associated with the business.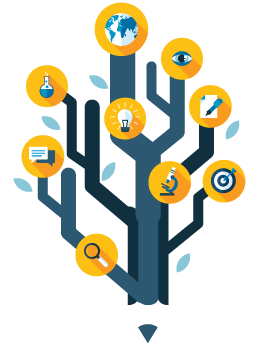 Additional Considerations
Consider the following as you begin this project. Our team is happy to collaborate with you on the best approach.
Have you ever completed a SWOT analysis before, either for your business or for your competitors' businesses? ("SWOT" stands for strengths, weaknesses, opportunities, and threats.)
What competitors do you think you could learn from to improve your positioning in the competitive landscape?
Our team will execute this project in defined phases and we will keep you updated on progress within each phase of development, giving you the ability to provide feedback, direction or collaborate with our team throughout every step of the process.
1) Access Coordination and Strategy
During this initial phase, we review your Member Profile and confirm project details. We may ask clarifying questions.
If you have not provided competitors for us to review, we will perform research to find competitors that provide similar offerings to your business.
2) Initial Project Approach
During the next phase, we research your top competitors and create competitive opportunities and threats based on this research in the format of a spreadsheet.
After developing the SWOT analysis, we draft the Positioning details, including audiences served and defined brand pillars.
Once the SWOT analysis is complete and the Positioning details are drafted, we send you an update so you can monitor project progress. Since the messaging will be based on this competitive analysis, we encourage you to provide feedback during this phase.
3) Project Presentation
During this next phase, we incorporate your feedback into the Positioning details.
Our team drafts the Messaging details, including best practices, tone, and keywords, and we present it to you.
We encourage you to provide feedback before we complete this project as all details curated during this project will be used in all marketing programs going forward.
4) Project Closure Plan
After you have reviewed the Positioning and Messaging drafts, we make any requested adjustments.
Once finalized, we update the Competition and Messaging sections of your Member Profile. Once complete, this profile is referenced in every project.