Average Cost
8.4 Hours Monthly (Starting at $546 Monthly)
Average Timeline
10 Days to Launch
Based on our Enterprise membership and 50+ similar projects.
Our team drafts and schedules blog articles to publish on your website.
Our team researches topics related to your business that interest your audience and that they are actively searching for online. We then draft the articles to educate your audience and drive them to your products or services, including on-page SEO. We schedule the articles to publish on your website's blog.
Our team develops a strategic approach for your blog articles, researches, writes original blog content, selects accompanying images, and schedules blog articles on your business's website.
We utilize on-page SEO best practices to help your prospective customers and customers find your content online. We also optimize content so it is applicable to your prospects and customers, wherever they are in the customer journey.
You will have the chance to review all blog articles before they are published on your website.
Blog articles help increase overall quality traffic to your website through improved SEO, which works in tandem with your other marketing projects and is likely to help increase sales over time. For more details on the strategy behind how blog articles work with the rest of your marketing efforts, review your industry's marketing strategy, which is based on best practices.
This happens because not only are prospects driven to your website by keywords in blog articles when they search for related information, but also because the content will continue to offer value to previous customers, encouraging them to purchase again.
Distributing the blog articles across various channels, such as a Newsletter or through Social Media, can increase the performance of this project.
Please note that it is common publish more than one blog article per month and doing so may increase the performance of this program; however, we always recommend starting small and scaling as you see results. Our team will recommend the number of blog articles based on your needs and industry best practices.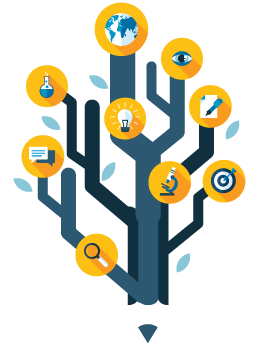 Additional Considerations
Consider the following as you begin this project. Our team is happy to collaborate with you on the best approach.
Do you want your blog on your company website or as its own website? If you want a blog for SEO purposes or to serve as a resource, it's best to have it on your company website.
Do you have a vision for the blog section of your website in look and feel?
Do you have specific content ideas in mind for your blog articles?
Do you want your blog articles to go live right away? Or wait for a website redesign or other factor?
Our team will execute this project in defined phases and we will keep you updated on progress within each phase of development, giving you the ability to provide feedback, direction or collaborate with our team throughout every step of the process.
1) Access Coordination and Strategy
During this initial phase, our team reviews your Member Profile and the project details. We coordinate and confirm access details, as needed, and clarify any details with you, if needed.
At this phase, our team reviews previous blog articles and content approach, if any. We conduct initial keyword research to identify the highest opportunity keywords for blog content focus. Our team will also begin developing a strategic approach for the blog articles.
2) Strategic Program Overview
During the next phase, we will craft the first round of blog articles for your website, which may include one or more based on your needs. This process includes brainstorming topic ideas, researching details to create solid articles, writing, editing, and optimizing for readability and SEO. We review the page preview before scheduling each article to publish at the optimal time. We can also write blog content based on topics you provide us.
Each blog article typically includes:
Blog title
Simple permalink, as appropriate
Headers and subheaders
Focus keyword and secondary keywords to benefit SEO
Optimized snippet preview
Featured image and other images, as appropriate
Caption and alt text for all images, as appropriate
Meta descriptions, tags, and categories, as appropriate
A call to action that is hyperlinked to an internal page, as appropriate
Our team will send you an update showcasing the strategy behind the articles and the articles themselves as they will look like when published. We generally send updates a week before the articles go live to give you time to review them.
3) Recurring Monthly Updates
Once the first round of blog articles is live, our team shifts into a recurring development and maintenance program. On an ongoing basis, our team will craft a new round of blog articles each month. We utilize the process determined during Phase 2 while also making strategic adjustments, as needed.
You can expect at least one update per month, in which our team will present the articles developed and scheduled that month, and provide details on the keywords we focused on for that round. We may recommend strategic adjustments for your blog program. We generally send updates a week before the articles go live to give you time to review them.