CUSTOMIZED FOR modern BUSINESSES
Focused on Quality and Impact
We have worked with modern businesses across all major industries while developing strategies and tactics that are focused on producing real-world impact with limited budgets. Continue reading for examples of our approach.
Cybersecurity Consulting Firm looking to improve their lead generation efforts.
Anthony Timbers LLC approached SharedTEAMS to assist their growing business by improving their existing lead generation process and expand their marketing funnels for a better ROI.
SharedTEAMS performed an audit on the member's email automation program to identify opportunities for optimization. We designed a custom landing page template that the member could use to create landing pages for future advertising campaigns.
We also worked with the member to develop an ebook to be used as a lead magnet to engage prospects.
To complement their in-house marketing efforts, this member utilized SharedTEAMS to execute and optimize Search Ads on an ongoing basis.
  Impact
Because our team streamlined the email marketing, lead magnet, and search ads portions of the marketing funnel, and helped create additional funnels for different services and audiences, Anthony Timbers saw a higher ROI for their ad spend and watched their client base grow.
Indian Restaurant in Chicago searching for ongoing social media and advertising support.
When Mild 2 Spicy launched, they had the website, but they needed to get the word out. They approached SharedTEAMS to optimize their social media and advertising channels.
A few years later, Mild 2 Spicy was affected by dining restrictions during the pandemic and challenged with adjusting their operations to accommodate the changes. They collaborated with SharedTEAMS to update their marketing strategy. The goal was to increase awareness of their delivery and curbside services, and to generate more leads with new customers while building a strong connection with returning customers.
When Mild 2 Spicy first approached SharedTEAMS, we worked with them to identify the most effective marketing channels to reach new audiences. We helped them grow their audience base, which included print ads and promoting their in-person events across all online channels.
When the pandemic hit and they switched their focus to delivery and takeout, we collaborated to develop a new strategy that focused on their recurring Social Media Content, Social Media Ads, and Search Advertising efforts.
Our teams collaborated with Mild 2 Spicy to create content and ads that reflected the constantly changing circumstances for restaurants during the pandemic. Social media posts informed current customers of the latest service updates to keep Mild 2 Spicy top of mind. Our advertising team executed and optimized ads to target new customers.
Our team continues to support their recurring social media and advertising efforts, as well as complete other projects by their request.
  Impact
Throughout different business stages, Mild 2 Spicy has been able to let their customers know that they are open. During the height of the pandemic, they were also able to reach out to new customers who were searching for delivery options. While Mild 2 Spicy's team focused on refining their takeout process, we spread the word to ensure they had a steady stream of customers, helping Mild 2 Spicy grow its business during the COVID-19 pandemic.
Since Mild 2 Spicy does not have an in-house marketing department, we act as an extension of their team as their shared marketing department. Mild 2 Spicy continues to be able to focus on their menu and customers while we manage their marketing programs, which helps them continue to grow their business.
wine product business needing a partner to execute marketing campaigns.
The Vinloq team was preparing to launch their brand and product within 6 weeks of engaging SharedTEAMS. They had a robust strategy in place and needed a partner to execute marketing activities.
They knew they needed pre-launch, launch, and ongoing support to collaborate with their in-house team, but then their need for flexibility increased when their launch date was postponed multiple times.
Right away, our teams went to work to develop a few foundational pieces that Vinloq knew they needed, including defining their Brand Positioning and Messaging as well as capturing their brand aesthetic to develop highlight covers for their Instagram page.
Our Graphic Design Team designed a video advertisement that is still used in social media advertising campaigns on Facebook and Instagram. Our Advertising Team manages this and other advertising campaigns for Vinloq on an ongoing basis.
SharedTEAMS developed a series of automated emails to announce the pre-launch and launch. Having this drafted in advance enabled Vinloq to focus on other efforts and they only needed to turn on the automation when the date was confirmed.
Vinloq collaborates with our Social Media Team to develop content for Instagram, Facebook, and LinkedIn, and maintain social media engagement on an ongoing basis. We also collaborate with Vinloq on a recurring email newsletter project to keep their audience up-to-date on their products and to learn more about wine in general.
As we executed programs to support pre-launch, we also assisted the team in planning for the next phase of their launch. Each time their launch date was pushed back, we paused and modified campaigns, and quickly developed new rounds of content to fill in the new gaps of publishing, including social media, blog, and email marketing efforts. We focused on building and entertaining Vinloq's audience while continuing to build anticipation in preparation for their launch.
  Impact
SharedTEAMS worked closely with Vinloq to support their strategy, develop a solid foundation for their launch campaign, and execute marketing activities to increase brand awareness for their pre-launch. As the pre-launch date was moved, SharedTEAMS was able to adjust the campaign across multiple platforms to maintain fresh and relevant messaging.
We continue to support Vinloq in multiple ongoing and on-demand capacities, including their recurring social media, blog, and email projects. By continuing to have our team manage projects on their behalf, it frees up the Vinloq team to focus their efforts on the product line and marketing strategy. However, their in-house marketing team collaborates with our Strategy Team to confirm their approach amidst industry changes.
hospitality business in the Texas Hill Country looking to optimize their marketing efforts.
After over a decade in business, Cypress Creek Cottages knew they needed to update their website and develop ways to increase conversions of their marketing spend. They wanted a marketing partner that could expand their digital efforts as well as utilize traditional marketing methods.
With so many years of data to work with, SharedTEAMS' first recommendation was to audit their current programs. SharedTEAMS audited their website for SEO and performance, as well as audited their marketing funnel and digital advertising efforts.
Right away, we optimized their on-page SEO and made multiple changes to improve the health and performance of their website so it could support successful marketing activities. We continue to provide on-demand website support.
We also implemented our advertising optimization recommendations, which turned into an ongoing project.
To streamline their lead generation efforts and up-selling efforts, we created two sequences of automated email campaigns, which were designed to target prospects and customers with timely messages to sell or up-sell, depending on whether they have stayed at CCC before or not.
To coordinate CCC's social media content, email newsletter content, blog articles, and advertising efforts, we developed a content calendar. Our team continues to manage CCC's content, email, media outreach, and social media marketing efforts on an ongoing basis. We utilize the content calendar in all of these projects, but we also accommodate on-demand requests in active and new projects.
  Impact
By performing audits on Cypress Creek Cottages' marketing activities, SharedTEAMS was able to help develop a solid marketing foundation to support future programs. After optimizing the marketing funnel, we worked with Cypress Creek Cottages' team to increase brand awareness and improve conversion goals within their budget.
On an ongoing basis, we optimize their content, social media, email, and advertising programs, using best practices and their requests to make adjustments. With the content calendar in place, CCC's team saves time because they know their programs are always focused on timely offers. Plus, they consistently receive more bookings and see a higher conversion rate for their advertising spend.
surrogacy agency in oregon searching for a partner to execute content marketing and digital ad efforts.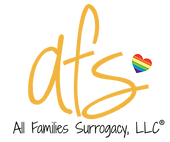 All Families Surrogacy is a long-time member that approached SharedTEAMS to maintain the health of their website, develop content, manage media outreach efforts, and execute digital advertising.
When the company's leadership changed, we collaborated with the new leader on the current strategy and optimization recommendations to maintain their audience's trust.
When AFS first approached SharedTEAMS, we collaborated with AFS to create marketing programs that reflected their team's needs and goals. We filled skill gaps, assisted team members with projects, and executed entire campaigns when needed.
Through company growth, internal changes, and market ebbs and flows, our team provides strategic guidance to identify the most effective marketing activities for each situation.
When leadership changed hands, the new owner decided to continue using SharedTEAMS, and we reviewed their current marketing programs before developing a strategic plan to move forward in the way the new owner felt confident in.
We continue to manage their digital marketing efforts. Working in such a regulated industry, AFS trusts our Advertising Team to target specific locations for all advertising campaigns.
Similarly, AFS trusts our Communications Team to manage their media outreach programs, drafting news releases and submitting them to relevant publications.
Our team also manages an ongoing SEO program to consistently optimize their website in an ever-changing industry.
SharedTEAMS remains a constant marketing partner that understands the business and is adaptable to changing needs.
  Impact
SharedTEAMS has provided flexible, consistent marketing support for All Families Surrogacy when needed for various projects that spanned across disciplines over several years. Our teams have helped them adjust to industry changes, expand their brand awareness, and grow their client base.
E-filing business needing a re-brand and a long-term marketing partner.
eFile360 approached SharedTEAMS to help with a rebranding initiative. After about 10 years in the business, new competitors were joining the scene but eFile360 needed to convey their experience in the industry under the new brand.
SharedTEAMS worked with eFile360 to develop their new positioning and messaging, visual branding, website, social media pages, search advertising program, and blog program. While they had many of these pieces in the works using their old brand name, we had to develop most assets from the ground up.
With a modernized brand and accompanying channels in place, our teams continue to collaborate with eFile360 to manage campaigns during their busy seasons and slow seasons, providing support for multiple years.
We support eFile360's very active blog program on an ongoing basis by researching, drafting, and scheduling all content. This helps position eFile360 as a leader in their ever-changing industry.
  Impact
Our team completed all foundational projects – including Positioning and Messaging, Branding Design, and Website Production – in just two months. With eFile360's new marketing foundation in place, we helped them ramp up for their busy season during tax season.
eFile360 continues to grow its audience organically through SEO-focused blog content and through paid search advertising efforts.
collaboration services consultancy searching for a strategy-focused, long-term marketing partner.
Meet Me In The Cloud approached SharedTEAMS to update their marketing strategy. Over their first decade in business, they developed proven methods for their services, but not for their marketing efforts. As their marketing efforts lacked focus, they spent a lot of time, energy, and money on inefficient activites.
When the pandemic hit, Meet Me In The Cloud expanded its service offerings to focus on serving the virtual workforce via one-off products as well as subscription products. While this was their sweet spot, they had to fight through an overwhelming amount of inaccurate information online.
SharedTEAMS helped Meet Me In The Cloud refine their marketing strategy, which focused on upselling and cross-selling to existing customers via email marketing and social media efforts. Our teams helped grow their audience organically through an ongoing blog project.
When Meet Me In The Cloud prepared to launch new products, SharedTEAMS kept their website and other channels up-to-date.
When the pandemic began, SharedTEAMS and Meet Me In The Cloud developed a new strategy to meet the quickly growing needs of their audience using the channels they were already using plus targeted advertising campaigns to expand their reach.
  Impact
With the help of SharedTEAMS, the team at Meet Me In The Cloud has launched multiple products, restructured their business, reached a larger audience, and streamlined their marketing efforts to focus on proven marketing methods – using marketing spend efficiently while gaining new clients.