Average Cost
7.5 Hours Monthly (Starting at $487.50 Monthly)
Average Timeline
10 Days to Launch
Based on our Enterprise membership and 20+ similar projects.
Our team identifies backlink opportunities and conducts outreach to secure backlinks on an ongoing basis.
We first identify your top-quality content and then identify backlink opportunities where other sites could benefit by referencing your content links. We conduct manual outreach to those websites in an effort to secure backlinks that are mutually beneficial for both parties.
Our team finds link building opportunities for your website and performs email outreach in order to secure backlinks for your website.
This process happens in the following stages:
We identify the highest quality content on your website.
We find relevant link targets (e.g. publications, journalists, and bloggers) whose audiences will benefit by gaining access to your content and whose website offers high-quality links.
We pitch story updates (using links to the high-quality content on your website) to those link targets.
Story updates are mutually beneficial for you and the person or publication we are contacting. This includes providing resources they are actively looking for, helping them fix broken links by replacing them with links to your quality content, and other white hat tactics.
We utilize on-page SEO best practices when identifying link building opportunities. We will not use black hat tactics.
Most of our Link Building projects help improve your SEO and lead generation efforts through intentional outreach.
To improve the performance of this project, we recommend having assets that are valuable for link targets, such as comprehensive guides that are not used as lead magnets, blog articles, infographics, etc. If you do not have these assets available on your website, we recommend starting a PDF Design or Blog Articles project before beginning this project.
Before sending your links to link targets, it's important that your website is healthy, so we recommend running a Website Maintenance project alongside this project.
Link building is an important piece of your overall SEO strategy. We recommend running an SEO Monitoring project alongside this project.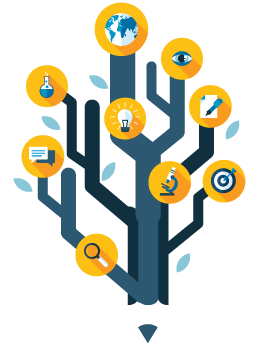 Additional Considerations
Consider the following as you begin this project. Our team is happy to collaborate with you on the best approach.
Do you have an email address dedicated to media and related requests? E.g. [email protected]
What assets/links on your website do you think provide the most benefit to your audience?
Do you have existing partnerships, sponsorships, or associations?
Our team will execute this project in defined phases and we will keep you updated on progress within each phase of development, giving you the ability to provide feedback, direction or collaborate with our team throughout every step of the process.
1) Access Coordination and Strategy
During this initial phase, our team reviews your Member Profile and the project details. We coordinate and confirm access details, as well as clarify any specific project requests.
If you do not have a media or related email account to be used within this project, our team can create one for you.
At this phase, our team begins determining what keywords should be targeted; while link targets will determine the final keywords used to create the link text that links back to your website, these keywords will help focus our future efforts in this project.
2) Strategic Program Overview
During the next phase, we identify the highest quality content on your website and confirm the target keywords that align with the content you already have.
If your website needs more high-quality content, then we create project recommendations to create those assets.
Once the assets are determined, we send you an update with the assets we recommend using as well as email templates we will use to pitch to link targets, including:
Letting them know they have a broken link and recommending a link on your website
Asking them to promote your content
Asking to be included on their resource page
During the first month of this project, we focus on setting up the approach. In recurring months, we will identify and reach out to targets.
3) Recurring Monthly Updates
Once you approve the initial approach developed in Phase 2, our team shifts into a recurring outreach and maintenance program. On an ongoing basis, our team will:
Identify link targets
Reach out to and respond to link targets via email
Monitor your email account used for link building outreach
When new assets go live on your website, we review them and may add them to our list of assets utilized in this project.
You can expect at least one update per month. After the initial approach is approved in Phase 2, we generally send updates a week before we contact newly identified link targets.