Website Design Optimization
Average Cost
36 Hours (Starting at $2,340)
Based on our Enterprise membership and 20+ similar projects.
Our team adjusts the design of your current website to create an optimal user experience and showcase your brand and offerings positively and effectively.
We update your website directly while in draft or development mode. After approval, we push the site live.
Our team optimizes the design of your entire website using the content that is already on it. This may include updating the website theme, adding new images and graphics, optimizing your website for mobile, and more.
Then we begin those design optimizations on your website in draft or development mode, which means you will be able to review all of the design changes before they go live.
Your website acts as a storefront and marketing vehicle. Having a website that is on-brand helps you put your best digital foot forward when collecting leads and driving conversions.
To increase the performance of this project, we also recommend Website Funnel Optimization and SEO Enhancement. With all of these pieces in place, your website will be more effective at converting prospects into paying customers.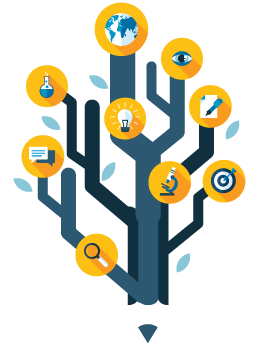 Additional Considerations
Consider the following as you begin this project. Our team is happy to collaborate with you on the best approach.
Do you have access to your hosting and domain accounts?
Do you prefer a minimalist or bold layout?
Do you prefer a full-width or narrow layout (with or without margins)?
What do you like about your website's current design? What do you want to change?
Our team will execute this project in defined phases and we will keep you updated on progress within each phase of development, giving you the ability to provide feedback, direction or collaborate with our team throughout every step of the process.
1) Access Coordination and Strategy
During this initial phase, we review your business's Member Profile and the project details. We confirm access to your business's hosting account, domain registrar, email marketing account, if applicable, and any other third-party services or plugins that will be used in this project. We may ask you questions to clarify details or expectations before we get started.
Before we dive in, we will review your current site and determine what design changes will benefit your website the most, which may include:
Updating the website theme
Adding new images and graphics
Adjusting formatting
Adding calls to action
Adding social media share and follow buttons
Optimizing for mobile
We may also recommend a new WordPress theme, if applicable. All recommended optimizations will be based on industry best practices.
2) Initial Project Approach
During the next phase, our team develops the primary pages for the website design optimization using the content that is on your current website.
For this effort, we may use our development server, in which case the development site would be set to "noindex" so it will not appear in search results at this phase. We may also install plugins that are necessary to optimize the site.
Once finalized, our team will present the strategic approach to you with details about the next steps, including all recommended design changes. We encourage you to provide our team with feedback during this phase.
3) Project Production & Control
During this phase, our team incorporates your feedback and continues working on your website design optimization.
We check all site functionality to ensure that everything is working correctly, check the contact information across the site, and check that there is no filler copy on finalized pages.
At the end of this phase, we send you an update so you can monitor project progress. We encourage you to provide our team with feedback.
4) Project Presentation
During this phase, we implement your feedback from the last phase and finalize the optimization, including the following details:
Check for filler or missing content.
Check images for sizing and watermarks.
Check for copyright in the footer.
Check for widow/orphan words.
Check the treatment of bulleted lists.
Ensure all links are working correctly.
Test navigation drop-down menus and rollovers.
Check all email links.
Review the mobile versions of the site.
Double-check calls to action.
Double-check cross-selling elements.
Double-check primary and secondary navigations.
Our team may also create redirects from your old site to your new site, which will help maintain your current SEO standing, unless otherwise requested.
At the end of this phase, our team will present a full overview of the entire project to you, outlining the execution of design choices, strategy, and any other relevant details.
If the optimization is taking place on a SharedTEAMS development server, this phase occurs before any of the project elements are deployed live.
5) Project Closure Plan
Once you have reviewed the updated site, we make any requested adjustments.
Once all changes are complete, we manage the site migration to the live server, if necessary. If there is an existing site at the live server, a backup is the first step of the site migration.
Once the migration is complete, we check these final details:
Ensure all images, logos, and links transferred correctly.
Update WordPress, plugins, and themes, if necessary.
Test all forms on the live server.
Make sure that all elements using third-party APIs are hooked up correctly.
Double-check contact information throughout the site.
Uncheck the "noindex" option so the site can be found by search engines.
Set up and verify the site through Google Search Console.
To complete this project, we send you an update with all source files and access details to your WordPress installation and third-party software, as appropriate.