Website Content Optimization
Average Cost
27.6 Hours (Starting at $1,794)
Based on our Enterprise membership and 20+ similar projects.
Our team adjusts the sitemap and content for your current website with a focus on creating an optimal user experience and improving on-page SEO.
We begin by drafting the updated sitemap and content in a Google DOC. After your approval, we make the adjustments directly on your website.
Using your Member Profile and your current website content as our primary resources, our team begins by analyzing and recommending adjustments to your existing sitemap. We then determine what pages will benefit from updated content.
If you have products, services, or other content requests, we will determine where those pages will fit in the sitemap. We will also craft new content for those pages.
We will use your current content to revitalize your website content across all pages that need updated content. Typically, this includes your homepage, top-level pages, and other high-traffic pages. During this process, we improve on-page SEO, which includes determining the primary keyword for each web page and other on-page updates.
Your website will act as a marketing vehicle for all advertising efforts, driving targeted traffic to the areas of your site that will make the most sense to them and optimizing your advertising return. Having clear content on your website is critical for giving your audience the right messages.
Website content best practices are utilized to ensure that your business is shown in its best light and will answer your audience's questions when they visit your website.
We will optimize the content on each web page to speak directly to your target audience, providing them with an experience that will maximize the potential for conversions, lead generation, and sales.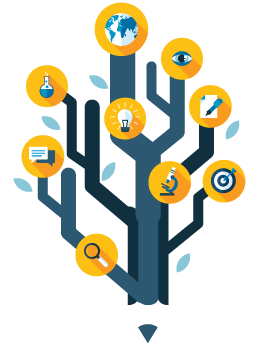 Additional Considerations
Consider the following as you begin this project. Our team is happy to collaborate with you on the best approach.
Do you have access to your hosting and domain accounts?
What do you want to promote on your homepage?
Have your previous website content optimizations helped to improve your conversions or lead generation?
Do you want to add any products, services, or other content details to your website?
Our team will execute this project in defined phases and we will keep you updated on progress within each phase of development, giving you the ability to provide feedback, direction or collaborate with our team throughout every step of the process.
1) Access Coordination and Strategy
During this initial phase, we review your business's Member Profile, current website, and project details. We confirm access to your business's hosting account and domain registrar. We may ask you questions to clarify details or expectations before we get started.
2) Initial Project Approach
During the next phase, our team will review your current sitemap and determine whether your sitemap needs to be updated before we start optimizing content.
If the sitemap needs to be updated, we do so during this phase. At the end of this phase, we present the updated sitemap in Google DOC format and provide you with details about next steps.
Since the sitemap is the outline for what content we will draft and rework, we encourage you to provide our team with feedback. All recommended optimizations will be based on industry best practices.
3) Project Production & Control
During this phase, our team incorporates your feedback and continues working on your website content optimization.
We begin optimizing the content, starting with the homepage content. All content updates are made in Google DOC format at this phase.
As we work on optimizing the content, we include these details for each web page:
Page title
Simple permalink, as appropriate
Headers and subheaders
Focus keyword and secondary keywords to benefit SEO
Optimized snippet preview
Meta descriptions, as appropriate
A call to action that is hyperlinked to an internal page, as appropriate
At the end of this phase, we send you an update so you can monitor project progress. We encourage you to provide our team with feedback.
4) Project Presentation
During this phase, we implement your feedback from the last phase and finalize the content optimization. We draft and update all website content according to the plan and sitemap determined in phase 2.
Once finalized, we check the draft for grammar and spelling errors, and we check for filler or missing content. We also make sure that there are no duplicate keywords and that all keywords make sense for the audience's intent.
At the end of this phase, our team will present the drafted website content in Google DOC format, outlining the execution of content choices.
5) Project Closure Plan
Once you have reviewed the content recommendations and provided feedback, our team implements your feedback in the Google DOC first.
Once the Google DOC content is approved, we move forward with updating all web pages directly on your website and push all updated web pages live.
At the close of this project, your website content will be optimized according to your requests and goals laid out at the beginning of this project.