Typical Costs
4 – 8 Hours Monthly
Typical Timeline
Recurring (Monthly Updates)
Selling on Amazon is a great avenue to help increase product sales and revenue while also increasing brand awareness.
The Amazon Advertising project is designed to engage the audience that is searching for your product or similar products. These campaigns are customized to reach high-intent shoppers who are actively searching for the products that you offer.
Amazon Advertising offers multiple advertising options, including Sponsored Products, Sponsored Brands, Sponsored Display, and Stores. This project includes the opportunity to utilize all of these options as is appropriate for your products and goals.
If Amazon Advertising is a new program for your business, know that an Amazon Seller account offers two selling plans: Individual and Professional. Our team can help you choose the right account for your business and assist with the setup.
Once your Amazon Seller account is created, our team will configure campaigns and launch your Amazon Advertising campaigns with an initial budget of $250 per month. As programs progress, and a predictable advertising cost of sale (ACoS) is established, our team will help you increase your budget to scale your program accordingly.
Over the course of our team's work on your Amazon Seller account, you will maintain ownership of the account and all billing for advertising will be processed directly through Amazon Seller. Our team will simply have access to your account to manage the campaigns.
Our team manages the entire project scope, from the initial setup to the ongoing optimization and campaign management. If you already have campaigns in place, our team will audit and optimize the campaigns before entering the ongoing optimization and campaign management effort.
For every project, our team is focused on establishing a predictable recurring ACoS and scaling the program up as campaign opportunities present themselves.
We create campaigns with a minimum of 4 ad groups, each of which is focused on a different set of search terms that are relevant to your business and products. Ad groups are tailored directly to the set of search terms in the keywords, ad copy, and landing pages.
The Amazon Advertising project expands your advertising efforts across the commonly-used selling platform, Amazon, with a focus on direct product sales, brand awareness, and ACoS optimization.
This project creates an effective campaign structure for generating direct sales through Amazon, tracking ongoing program performance, and providing ongoing optimization.
Throughout this project, we monitor campaigns and make enhancements based on campaign data to help you increase product sale volume while reducing the cost of each sale.
Depending on the ad types utilized, using professionally-designed ads according to your business's visual branding strategy can increase the performance of this project. However, due to Amazon advertising guidelines, the majority of ad images that will be used in this project will be product images.
Please note that it is common to run more than one Amazon Advertising campaign simultaneously; however, we always recommend starting small and scaling as you see results. Our team will guide you through the initial steps as your project progresses.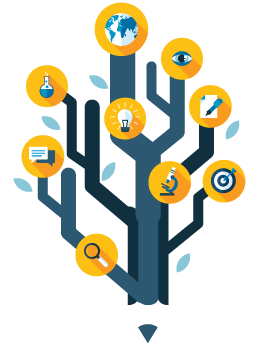 Consider the following as you begin this project. Our team is happy to collaborate with you on the best approach.
Has your business used Amazon Advertising before?
Do you have an Amazon Seller account?
Do you have a target advertising cost of sale?
Are you familiar with competing products?
Tailored To Your Business and Industry
Every brand is different. We believe that marketing should be highly-tailored for each brand. Since our team works with a wide range of industries that targets a variety of audiences across many markets, samples of our team's work will convey an approach that is dramatically different from the approach that we would take for your brand.
We work closely with every new member to document their business' unique visual branding and messaging approach prior to conducting any work.
Click here to learn about our team's industry-specific strategic approach.
Our team will execute this project in defined phases and we will keep you updated on progress within each phase of development, giving you the ability to provide feedback, direction or collaborate with our team throughout every step of the process.
1) Access Coordination and Strategy
During this initial phase, we will review the Member Profile and project details.
We will also log in to your Amazon Seller account and assess previous campaigns or create a new account. If needed, we will clarify any details with you at this phase.
Our team will also begin developing the program by creating campaigns, ad groups, ad copy, keyword targeting, and goal tracking according to your business's needs and advertising best practices.
2) Strategic Program Overview
During the next phase, our team finalizes and presents the advertising campaigns. We will collaborate with you to provide feedback or ask questions before we launch the campaigns.
Once campaigns are launched, we closely monitor the initial activity to ensure that the targeting is effective and that the ad relevance metrics are high. Adjustments are quickly made to keywords or targeting methods that are producing unwanted traffic and optimizations are made to campaign elements that are showing opportunity.
3) Recurring Monthly Updates
Once campaigns are live and performing as expected, our team shifts into a recurring optimization and maintenance program. Throughout this process, our team monitors campaign performance and makes adjustments to ensure that the campaign performance is positive. We also monitor competition and make appropriate adjustments based on changes to the competitive landscape, which can change dramatically on a week-to-week basis. Our team provides at least one major update each month that includes the following information:
Campaign performance data
Broad overview of what is working and what is not working
Campaign optimizations made in the past month
Campaign optimizations that are planned for the future
Our team works as a fluid extension of each of our member's businesses by developing strategies and executing projects in whatever capacity is best for their unique needs.