Typical Costs
4 – 6 Hours
Typical Timeline
3 – 5 Days

If you need one or a few web pages designed, this is the project for you. Whether you need to add a new service or product page to your website, you're developing a new campaign and want a dedicated landing page, or new web pages for another reason, our team creates web pages quickly and on-brand.
Most of our members use this project to develop a landing page. Landing pages are used as an entry point to your website for PPC and other digital advertising campaigns that target specific traffic.
We typically build landing pages to cater to specific industries that you serve, or to target audiences that might be interested in specific services, products, or events.
A landing page is an integral step in the customer journey, allowing you to speak directly and personally to targeted traffic, building trust with those audiences, and then guiding them through the process, generating a lead with the end goal of conversion.
Because landing pages are targeted to specific audiences, they open up many opportunities to connect with those audiences through all aspects of your marketing programs.
Our team will use your Member Profile as the core reference for this project in order to build web pages that are catered to your specific audiences. In some cases, our communications team may be involved in developing content to drive traffic for a specific event or campaign.
SEO best practices and existing keyword research are incorporated into this project, as your webpages will play a part in your holistic content marketing efforts.
Depending on your needs, we may build a single landing page or multiple web pages.
A web page, especially a landing page, is a tool for speaking directly to audiences that you are trying to reach for a specific reason.
People who are interested in specific services or work in specific industries are much more likely to convert if they can personally relate to the content on the page when they enter your site, which is why landing pages are so effective.
If you are promoting an event, such as a trade show or an on-site program, you have the ability to reach out to users who are already interested in the event and bring them onto your site with content that answers their questions, guides them to the right place to get questions answered, or register for the event.
Web pages can be considered another way to advertise a campaign, offering, or event, and they can help build trust in your business as well as build new customer relationships or strengthen existing ones.
If your web page will be used as a landing page to capture leads, creating a lead magnet related to your business can improve the performance of this project. Creating a downloadable will involve the PDF Content and PDF Design projects. To learn the best lead magnets you can use for your industry, check out your industry-specific marketing strategy.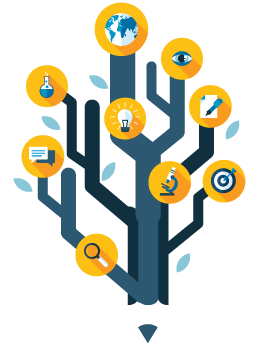 Additional Considerations
Consider the following as you begin this project. Our team is happy to collaborate with you on the best approach.
What purpose will the web page serve? Will it be a landing page for a specific marketing campaign?
Do you want the web page accessible from your site navigation?
Tailored To Your Business and Industry
Every brand is different. We believe that marketing should be highly-tailored for each brand. Since our team works with a wide range of industries that targets a variety of audiences across many markets, samples of our team's work will convey an approach that is dramatically different from the approach that we would take for your brand.
We work closely with every new member to document their business' unique visual branding and messaging approach prior to conducting any work.
Click here to learn about our team's industry-specific strategic approach.
Our team will execute this project in defined phases and we will keep you updated on progress within each phase of development, giving you the ability to provide feedback, direction or collaborate with our team throughout every step of the process.
1) Access Coordination and Strategy
During this initial phase, we review your Member Profile, and confirm project details and goals with you.
We also confirm access to any services necessary for the web page development that have not already been provided.
2) Initial Project Approach
During the next phase, our team begins drafting your web page.
We may send you a sneak peek of the design.
3) Project Presentation
During the next phase, our team presents the web page to you. We encourage you to provide feedback at this phase before we push the web page live.
4) Project Closure Plan
After you have had time to review the web page, our team makes any updates and finalizes it. Once finalized and approved by you, we push the web page live and send you a link to the live page.
If additional web pages of the same type are requested, we develop those pages following all specifications of the first web page, including your requests, repeating this project's phases for the remaining pages.
Note: Landing pages may not be accessible from your site navigation, depending on the purpose of the page.