Average Cost
96 Hours (Starting at $6,240)
Based on our Enterprise membership and 50+ similar projects.
Our team drafts content for and builds a brand-new website for your business.
We develop a sitemap for your website. We then draft content for and design all base web pages using on-page SEO best practices, from the Home page to the Product or Services pages, and from the About Us page to the Contact page.
Our Communications Team and Website Design Team collaborate to complete a full website production, drafting content for, building, and designing an entirely new website.
Our Communications Team develops a sitemap (structural outline) with a focus on user experience and the customer journey. Then, all site content is developed page-by-page in accordance with the sitemap using your Brand Positioning and Messaging guidelines. As we draft the content, we align each web page with primary and secondary keywords to improve on-page SEO. The final website content will be presented in a Google DOC format.
Our Website Design Team builds your website from the ground up. We design your website using the sitemap and website content, as well as your Branding guidelines.
Your new website will likely be produced using the WordPress CMS on our development server.
Your website will act as a marketing vehicle for all marketing efforts, driving targeted traffic to the areas of your site that will make the most sense to them, which helps optimize your advertising efforts. The website content and design are curated with a heavy focus on user experience.
Website content helps increase conversion rates while conveying your brand messaging accurately and effectively. Website content will help increase conversions because it will be organized according to the customer journey. Website content showcases your key differentiators and unique value proposition.
The website architecture and design are developed in a way that is easily and quickly understood to avoid traffic drop-offs. On-page SEO best practices are used throughout the design of your site to ensure that it is visible to search engines and in compliance with organic search standards.
Different web pages help you speak directly and individually to your target groups, providing them with an experience that will maximize the potential for conversions, lead generation, and sales.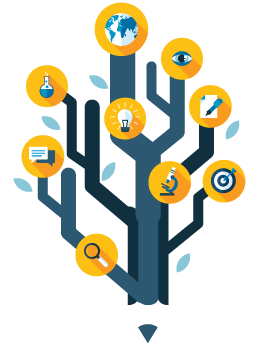 Additional Considerations
Consider the following as you begin this project. Our team is happy to collaborate with you on the best approach.
Do you have specific audience targets for this website?
Do you have a general structure you want for your website?
Do you want to use content from your previous website?
Do you have testimonials you want to add to the website?
Do you already have a domain? Do you have hosting and web services (email marketing service, plugins, etc.) accounts?
Do you prefer a minimalist or bold layout? A full-width or narrow layout (with or without margins)?
Do you currently use a CRM that will need to be integrated with your site forms to collect customer information?
Will your site offer "members-only" content that will require a user to have an account to access?
Will your site need to collect payment for products or services?
If you are using your site to sell products, how many products will be sold through your site?
Will your site require a Learning Management System (LMS) or will you offer courses or quizzes?
Our team will execute this project in defined phases and we will keep you updated on progress within each phase of development, giving you the ability to provide feedback, direction or collaborate with our team throughout every step of the process.
1) Content Strategy
During this initial phase, our Communications Team reviews your Member Profile and confirms project details. We may ask you clarifying questions.
Our Communications Team drafts the sitemap based on the customer journey, business needs, competitive research, and best practices. If you currently have a website, we may review it and pull some content from it to develop the sitemap.
Once finalized, we present the sitemap to you, describing the strategic approach behind the sitemap.
We encourage feedback on the sitemap before we move on to the next phase.
2) Content Production & Control
During this phase, our Communications Team begins curating the website content according to the sitemap while determining the best keywords for each page. Please note that as we dive into content development, we may adjust the sitemap.
As we draft the content, we include these details for each web page:
Page title
Headers and subheaders
Focus keyword and secondary keywords to benefit SEO
Optimized snippet preview
Meta descriptions, as appropriate
A call to action that is hyperlinked to an internal page, as appropriate
We will send you an update when we've created about half of the website content so you can view the draft and monitor project progress.
3) Content Presentation
Our team finalizes drafting the website content according to the sitemap. After a final review by our team – which includes editing and reviewing content for flow, grammar, punctuation, and spelling accuracy – we present the drafts to you in a comprehensive update.
We encourage your feedback on the content before we move to the design phases of this project, but we can also make content changes during the design phases.
4) Design Strategy & Access Coordination
During this initial design phase, our Website Design Team reviews your Member Profile and the project details. We may ask you clarifying questions.
We confirm access to your website's hosting account, domain registrar, and email services, if applicable, and any other third-party services or plugins that will be used in this project.
Our Website Design Team reviews the sitemap and website content, and uses both pieces as a reference throughout the site build.
We choose a WordPress theme for your website and present it to you. We may also recommend special plugins or services for your website.
5) Design Approach
During the next phase, our Website Design Team prepares for the site build. We create a WordPress installation for the website on our development server and set the site to "no-index" in order to avoid the search index of the development site.
We install all of the necessary plugins that will be used for the development of the site. Depending on the chosen theme, we set up all theme options, including colors and fonts, to align with your visual branding guidelines in your Member Profile.
Using the sitemap and website content drafted in phases 1-3, we build out the home page and the main menu.
Once our team completes the home page, we present it to you, providing a clear understanding of our strategic approach behind the design.
We encourage your feedback at this phase if the design does not align with your vision.
6) Design Production & Control
During this next phase, we move forward with building your web pages using the sitemap, website content, and on-page SEO notes.
When about half of the website is completed, we send you an update outlining progress, direction, and strategy follow-through. Again, we encourage your feedback.
7) Design Presentation
For this phase, our Website Design Team creates the rest of the web pages and finalizes them, implementing any feedback you provide us. We review the page layouts to ensure functionality and test the mobile version of the website.
We review the site marketing funnel to verify that there are no obvious mistakes and that the site is optimized to make conversions. We double-check calls to action, cross-selling elements, primary and secondary navigation, and any other elements related to driving traffic.
Then we prepare the site to present to you, including performing the following tasks:
Check all links to ensure that they are working and linked correctly.
Check all site functionality to ensure that everything is working correctly.
Check contact information across the site.
Check to ensure that there is no filler copy.
Once the website draft is complete and before any of the project elements are deployed live, we present a full video overview of your website, outlining design choices, strategy, examples of SEO best practices, and any other relevant details.
We encourage your feedback before we push the site live in the next phase.
8) Website Launch
Once you have had time to review the website, we implement your feedback and finalize the website.
Once all changes are complete, our team runs through the site migration to the live server. If there is an existing site at the live server, we complete a full backup as the first step of the site migration.
Once the website is migrated, we double-check all images, logos, and links to make sure that everything has transferred correctly. We update the WordPress installation, if necessary, as well as all plugins and themes, double-checking for any conflicts after the updates.
Our team tests all forms on the live server to make sure that they are submitting to your business's chosen address. We make sure that all elements using third-party APIs are hooked up correctly (e.g. Google Maps, CAPTCHA, Mailchimp, etc.).
We uncheck the "noindex" option so that the site can be found by search engines.
9) Project Closure Plan
Once the website is live, we prepare your website for future marketing initiatives by performing the following tasks:
Provide you access to the source files.
Provide you with login information containing your WordPress installation and any third-party software associated with your website.
Set up confirmation pages for forms that will capture traffic.
Set up a Google Analytics property if you do not have your own account.
Set up and verify the site through Google Search Console.