Average Cost
2 Hours Monthly (Starting at $130 Monthly)
Average Timeline
7 Days to Launch

Based on our Enterprise membership and 50+ similar projects.
Our team keeps your WordPress website healthy and performing optimally by performing consistent maintenance, which helps prevent malware infections.
Our team regularly backs up the website; updates site plugins and themes; scans the website for issues; checks for and fixes broken links; checks the copyright date; checks the website SSL certificate installation; and ensures Google Analytics Property and Google Search Console are tracking correctly.
During the first week of your Website Maintenance project, our team performs a full backup of your site before analyzing the site for any existing malware issues. If issues do exist, our team will touch base to confirm details and make arrangements to get the site to a healthy state.
Once we have confirmed that the site is free of malware, we will update all site software and remove software that is not being used. Keeping these up to date prevents vulnerabilities on your site going forward.
Our team will then review your site for broken links, bad redirects, properly functioning SSL and tracking code, and perform quality assurance on prominent site details, such as the copyright date. You can also request additional monthly tasks.
Simple monthly website maintenance is low cost and drastically reduces the risk of website downtime or loss of business due to site errors. Malware issues that do get out of control can take a lot of time to correct, up to and including a complete reinstallation or rebuild of the existing site.
A monthly website maintenance program will keep your site healthy, and ensure that any malware attacks or errors are caught early on to stop or minimize damage.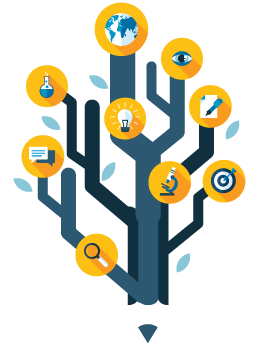 Additional Considerations
Consider the following as you begin this project. Our team is happy to collaborate with you on the best approach.
Do you have access to your hosting and domain accounts?
Have you ever had issues with malware on your current website? If so, was the problem resolved?
Our team will execute this project in defined phases and we will keep you updated on progress within each phase of development, giving you the ability to provide feedback, direction or collaborate with our team throughout every step of the process.
1) Access Coordination and Strategy
During this initial phase, our team will review your business's Member Profile, project details, and project considerations.
We confirm access to your hosting account, domain registrar, and website admin, if applicable. We also confirm project requests with you and ask clarifying questions, as necessary.
2) Strategic Program Overview
During the next phase, we finalize our strategic approach to the website maintenance program. If you have any specific requests for your website, we will address them during this phase.
Once finalized, we present all elements of the website maintenance process to you. If our team identifies malware issues that need to resolved, we make arrangements with you to get the site to a healthy state. We encourage you to give us feedback during this phase.
3) Recurring Monthly Updates
Once we have confirmed that the site is free of malware and you have confirmed the strategic approach for your website maintenance program, we move forward with the recurring monthly updates. If you provided our team with feedback during the previous phase, our team will address those requests in this phase.
On a monthly basis, we complete the Website Maintenance Checklist, which includes the following:
Back up the website
Update all site plugins
Update all themes
Update WordPress installation
Scan the website for issues or conflicts
Check the status of broken links, and fix or redirect links that are broken
Check the site copyright date
Check the website SSL certificate installation
Ensure Google Analytics Property and Google Search Console are tracking correctly
Run a malware scan
Most of the steps for this project are required to ensure that your business's website is up to date, secure, and functioning correctly.
After completing the Website Maintenance Checklist and resolving any issues, our team sends you an update, at least once per month.