Average Cost
30 Hours (Starting at $1,950)
Based on our Enterprise membership and 20+ similar projects.
Our team reviews your website's current SEO status and makes on-page adjustments with the goal of getting your website up-to-speed on SEO best practices.
We optimize on-page SEO in two ways: 1) implementing the right keywords to help increase your organic rank and 2) updating how your web pages display in search.
To kick off this project, we audit your current website and determine your current search engine ranking. We also begin determining the keywords that should be targeted for your current SEO efforts.
With this foundation in place, we move forward with determining the best ways to improve your organic search ranking. We then implement optimizations to bring your website up-to-speed on SEO best practices. We send you frequent updates as we develop recommendations and make changes to your website.
Throughout this project, we may identify content gaps that should be addressed outside of this project.
Identifying the best keywords for your website and implementing them into your website can help improve your search engine ranking organically, which may help boost lead generation.
However, SEO is not a one-time project. Instead, this SEO Enhancement project sets your website up for continuous SEO Monitoring to constantly adapt to the changing needs of your target audience.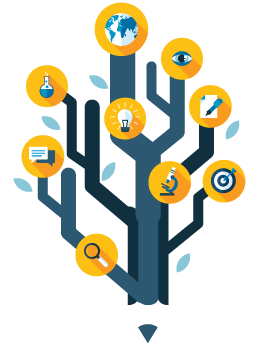 Additional Considerations
Consider the following as you begin this project. Our team is happy to collaborate with you on the best approach.
On which CMS was the website built? Please note that custom-built websites may not initially provide the right functionality needed for on-page optimization and may require additional effort.
How many times has the website's CMS changed?
Do you have an in-house developer? If the answer is "yes," then you likely want to implement optimizations in-house, If the answer is "no," then you likely want our team to implement optimizations for you.
Do optimizations need to be reviewed by your legal team before being implemented?
How many times has your website's URL structure changed? If the answer is 1 or more, or you're unsure, please refer to our Website Maintenance project to resolve any potential URL structure issues that could impact SEO.
Has your website ever had a Google penalty?
Are you planning or considering a website redesign?
Do you own any other domains or subdomains? If so, do you want to run this project for that domain or subdomain in a separate effort?
Our team will execute this project in defined phases and we will keep you updated on progress within each phase of development, giving you the ability to provide feedback, direction or collaborate with our team throughout every step of the process.
1) Access Coordination and Strategy
During this initial phase, our team reviews your Member Profile, project details, and your goals for this project. If you don't have specific goals for this project, we recommend using your industry-specific marketing strategy to develop your goals.
We will confirm all of the necessary access information for this project, including access to your website.
2) Initial Project Approach
During the next phase, our team audits your current search engine ranking and starts identifying the best keywords for your web pages.
Throughout this process, we determine the next steps to optimize your website for organic search engine rankings.
We send you an update with our recommended next steps in priority order. Our recommendations may include changes that impact the following:
Keyword rankings on search engines
Headlines
Permalinks
Domain names instead of sub-domain names
Adding alternative text to images
Adding schema markup (to create rich snippets)
Adding title tags
Adding meta descriptions
Internal links
3) Project Production & Control
During this next phase, we move forward to carrying out optimizations on your website that will benefit SEO, which were identified in phase 2.
At this phase, we make all changes in draft mode. We do not publish changes until phase 5.
We check all updated pages to ensure functionality, scan for spelling and grammar errors, check the contact information, and double-check calls to action.
At the end of this phase, we send you an update so you can monitor project progress. Typically, you will be able to review all updated pages at this phase. We encourage you to provide our team with feedback.
4) Project Presentation
During this phase, we implement your feedback from the last phase and finalize the SEO enhancement, completing all vital SEO tasks identified during phase 2.
We check all updated pages to ensure functionality, scan for spelling and grammar errors, check the contact information, and double-check calls to action.
As we finish this process, we may recommend additional projects, such as Blog Articles, to fill content gaps that are harming your SEO.
5) Project Closure Plan
Once you have reviewed the updated web pages, we make any requested adjustments and push them live.
After the completion of this project, most members choose to pursue a recurring SEO Monitoring project.