Average Cost
3.6 Hours (Starting at $234)
Based on our Enterprise membership and 20+ similar projects.
Our team will help you identify the best third-party directory update software to streamline the process of updating multiple directories, which will likely carry a one-time or recurring cost of $50 to $100.
Our team drafts content to be used across all directory listings. Once approved, we enter the content into the chosen software to be disseminated across multiple directories that we believe would be a good fit for your business. The number of additional directory listings added or updated does not typically add to the project cost, but it may add to the software cost.
In the initial phase, our team identifies the best tools to distribute your business details to all online directories relevant to your business at once. Once we have selected the right tool, our team will collaborate with you to get an account set up.
Once we are ready to move forward, our team will work with you to collect any business details that we do not already have on file, including your contact information, social media channels, company logo, hours of operation, and anything else that can be used in the different online directories.
Once we've helped you set up the appropriate account, we'll distribute your business information to all of the online directories important to your industry, providing you with before and after reports to show you all of the directories that have your correct information, some of which you may not even have known existed.
Online directories are one of the most cost-effective ways to quickly increase your search engines page rank and generate a spike in relevant traffic.
Keeping your business information up to date and listed with all relevant directories ensures that you are not turning away business simply because the customer can't find your contact information.
This extremely cost-effective project can save you many hours of manual labor while increasing your potential to bring in additional business.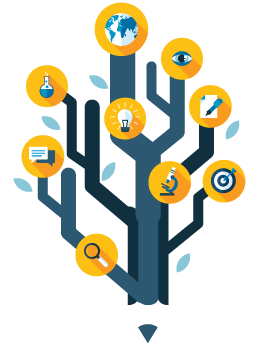 Consider the following as you begin this project. Our team is happy to collaborate with you on the best approach.
Do you have specific directories in mind that are important for your industry?
Do you have all of the relevant public details associated with your business readily available?
Are you currently undergoing a redesign or messaging update? If so, you may want to postpone this project until that effort completes.
Our team will execute this project in defined phases and we will keep you updated on progress within each phase of development, giving you the ability to provide feedback, direction or collaborate with our team throughout every step of the process.
1) Access Coordination and Strategy
During this initial phase, our team will coordinate any necessary access details.
From there, we will begin the process of identifying the best third-party directory update software for your business and drafting the business details that will be used for distribution to the directories.
2) Automated Directory Update 
During the next phase, our team will complete and confirm the business details that will be used for the directory updates.
We will then work with you to get the directory update software purchased and begin distributing your business details to all relevant business directories.
If applicable, we first manually update your Google My Business and Facebook listings as most directory listing software check those platforms to confirm details before updating other directories.
3) Final Report and Completion
Once the directory update process completes, we provide you with a final report.