Average Cost
7.2 Hours (Starting at $468)
Based on our Enterprise membership and 20+ similar projects.
Our team will help you establish clear performance metrics for your marketing program by conducting research to identify the best reporting solution based on your needs.
Once the reporting platform is purchased (third-party fees may apply), our team will help connect and configure your performance reports so that you have a clear picture of the performance of your marketing program going forward.
Our team identifies the best reporting solution based on your goals. Depending on your needs and active programs, we may recommend a free tool or a paid tool.
We then set up the tool and configure the report for you. Based on the tool used, it may automatically generate reports for you on a recurring schedule, such as each month.
Our approach to performance reports is to focus on the necessary data based on your goals, rather than viewing all of the data you have access to. This helps you make informed decisions based on your marketing and business goals rather than changing trends.
You have the option to turn this project into a recurring project where our team provides you with monthly performance reports, which are included in our Enterprise membership package.
Having custom performance reports based on your goals benefits all marketing programs, including active projects with our team, internal efforts, and future efforts.
Consistently checking the performance of your various marketing programs gives you insight into what is working and what should be updated – helping you maximize your ROI.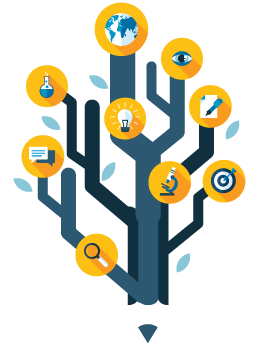 Additional Considerations
Consider the following as you begin this project. Our team is happy to collaborate with you on the best approach.
What marketing programs are you currently running?
What marketing programs are you interested in adding to your efforts?
What are your overall marketing goals?
Are you interested in any reporting solution already but unsure if it will meet your needs?
Our team will execute this project in defined phases and we will keep you updated on progress within each phase of development, giving you the ability to provide feedback, direction or collaborate with our team throughout every step of the process.
1) Access Coordination and Strategy
During this initial phase, we review your Member Profile, confirm project details, and ask clarifying questions, if any.
We review your active projects and ask you if you have any internal marketing efforts, too. We also confirm your goals for this project.
2) Initial Project Approach
Once your goals and current marketing efforts are confirmed, we determine the top reporting solutions that will meet your needs. We aim to recommend only 1 tool, but if you need to cover a lot of metrics in one platform, we aim to recommend 3 tools of varying price points.
We present the recommended tool(s) to you for your review and consideration, including the cost and features.
3) Project Presentation
After you have confirmed what reporting solution you want to use, our team creates your new account within the reporting platform and sets it up. This includes connecting all relevant marketing accounts (such as website, social media, email, etc.) to the reporting tool.
From there, we configure your first report. If the reporting tool allows, we create a report template and automate the creation of performance reports to be updated every month.
To wrap up this phase, our team presents your first report to you. We also walk you through the platform, including how to generate reports, so you are able to review the performance reports at any time.
4) Project Closure Plan
Once you have had time to review the performance report and reporting platform, we make any requested adjustments.
At this time, some members opt to turn this one-time project into a recurring project where we present performance reports each month. This way, you have full access to your reports, but we present them to you with actionable insights. From there, we make small adjustments to active projects accordingly and make recommendations for larger project changes.