Average Cost
2.4 Hours (Starting at $156)
Based on our Enterprise membership and 20+ similar projects.
Our team can help you launch or promote a product or service, build brand awareness, provide new information to customers, or showcase rebranding by helping you develop a plan to meet your goals.
Once your campaign goals are determined, our team will develop a high-level outline for one campaign across multiple platforms, which may include email marketing, social media, advertising, website changes, and more.
Our team reviews your goals and active marketing programs to develop a high-level campaign outline for your unique needs.
Campaigns typically involve multiple channels for a short, defined time period. The typical campaign lasts for 45 days, but the length of your campaign will vary by your goals and the platforms utilized.
At the end of this project, our team uses the outline to create and update projects accordingly. In each project, our team will flesh out the details associated with the campaign according to best practices.
According to Lead Forensics, "Multichannel campaigns boost ROI by 24%, and year-on-year, those maximizing a multichannel approach see a 9.5% increase in revenue gained and a 7.5% decrease in cost per lead."
Outlining your multichannel campaign before developing individual assets can help you determine what channels to use for the campaign and what assets you can modify for use on multiple channels. This can help streamline the process for creating the campaign and increase the ROI of the campaign.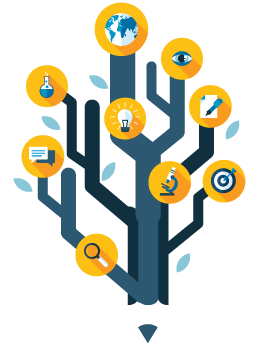 Additional Considerations
Consider the following as you begin this project. Our team is happy to collaborate with you on the best approach.
What is your goal for this campaign? E.g. sell more products, increase social media engagement, build email list, etc.
What audience do you want to target?
Do you know what channels you want to use?
What types of assets do you want to be developed for this campaign?
How long do you want this campaign to run?
Our team will execute this project in defined phases and we will keep you updated on progress within each phase of development, giving you the ability to provide feedback, direction or collaborate with our team throughout every step of the process.
1) Access Coordination and Strategy
During this initial phase, our team reviews your Member Profile as well as your goals for the campaign.
2) Initial Project Approach
Our team reviews your current marketing programs. We begin drafting a campaign outline according to your campaign goals and active programs.
3) Project Presentation
During this phase, our team finalizes the campaign outline, which includes the following details:
What channels to utilize
Estimated timeline
List of assets to develop
Once we finalize the campaign outline, we present it to you. We encourage your feedback on the outline.
4) Project Closure Plan
After you provide our team with feedback, we make any requested changes.
We inform all team members in your active projects about the campaign, including the channels it affects, the timeline, and what assets they will need to develop. We may create project estimates for your consideration. In each active project, our team will take the high-level outline and flesh out the details associated with the campaign according to best practices.