Average Cost
7.2 Hours (Starting at $468)
Based on our Enterprise membership and 20+ similar projects.
Our team develops a social media strategy for your business.
Our team develops a framework for what social media platforms to use as well as content topics, content types, post frequency, and best practices for your industry. This framework helps guide your social media program and provides a cohesive experience for your followers.
Our team develops your social media strategy according to your goals, industry, and current program, if applicable.
In this one-time project, we recommend what platforms and content topics to pursue as well as inform you of best practices for each platform according to your industry. The final deliverable is a social media strategy in document format.
Our team completes the strategy development from beginning to end. We can incorporate your goals and the details about your current program, but this information is not necessary to begin this project. Our team can develop this strategy from scratch on your behalf.
Having a social media strategy to guide your program helps establish focused, valuable pages and content your audience will want to follow and engage with.
Using this strategy as a guidebook can benefit your social media program overall. Updating the strategy over time as platforms and audiences change can help maintain the health of your program going forward.
Starting a Social Media Content project at the completion of this project can increase the performance of this project. At this phase, many members also benefit from having your social media pages set up or updated using best practices.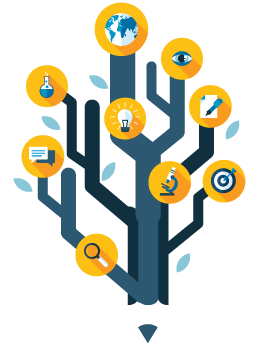 Additional Considerations
Consider the following as you begin this project. Our team is happy to collaborate with you on the best approach.
Do you have social media accounts already created for your business? Or do you need help choosing which platforms to use?
Are you happy with your social media program as it is now?
Will you be able to regularly publish to and respond to comments and messages on multiple social media pages?
Our team will execute this project in defined phases and we will keep you updated on progress within each phase of development, giving you the ability to provide feedback, direction or collaborate with our team throughout every step of the process.
1) Access Coordination
During this initial phase, we will begin the process of identifying the best platforms for your business based on your industry, audience, and analytics, if applicable. If you already have social media pages, our team will coordinate any necessary access details to review your social media analytics.
We also ask you what your social media goals are, which will help inform the strategy itself.
2) Initial Project Approach
During the next phase, our team will determine our platform recommendations, which will be the base of the strategy.
We will include details on what platforms your business should be on and why, and what platforms your business should no longer focus on, if applicable.
3) Project Presentation
During this phase, our team adds more recommendations and best practices to round out your social media strategy.
Once finalized, we present the strategy to you.
4) Project Closure Plan
Once you have reviewed the social media strategy, we make any requested adjustments and complete the project.
Once complete, we often use this strategy in an ongoing Social Media Content project.