Average Cost
4.8 Hours Monthly (Starting at $312 Monthly)
Average Timeline
10 Days to Launch

Based on our Enterprise membership and 20+ similar projects.
Our team solicits, monitors, and responds to reviews directly on your pages. This project will include the use of ORM software, which may include a one-time or recurring fee, which starts at $8 per month.
Our team requests a list of your customers and then solicits reviews from them using a process that encourages positive reviews and mitigates negative reviews by pushing them offline. We also monitor the internet for other brand mentions, which do not include social media mentions.
Our team evaluates current sentiment and develops a strategy to improve sentiment going forward. For this effort, we utilize keywords specific to your brand to help your prospects find you and your reviews.
We also solicit reviews from your current and previous customers. When reviews are positive, we encourage your customers to share them on your preferred platforms; when they are dissatisfied with your product or service, we encourage them to reach out to you, mitigating problems offline, which decreases the number of negative reviews online.
We also develop a Response and Escalation Policy with you to mitigate negative feedback in a quick fashion to help increase customer satisfaction and decrease negative reviews online.
Our team also resolves any false reviews, if they occur, and evaluates sentiment on a recurring basis to help improve your overall online reputation over time.
We perform all of these tasks using Online Reputation Management (ORM) software. At the beginning of this project, we will recommend what software will work best for your needs and budget.
Online Reputation helps build your brand's reputation by showcasing positive reviews in prominent search areas online.
Prospective customers typically read reviews from previous customers before deciding whether or not to purchase from or work with your business. This is why managing your online reputation, primarily in the format of reviews, is critical to increasing sales with new customers.
Having relevant directory listings in place before you start this project can improve the performance of this project. Learn more about your industry's top directory listings in your industry-specific marketing strategy.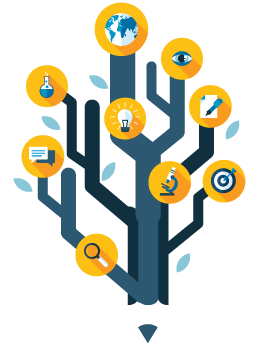 Additional Considerations
Consider the following as you begin this project. Our team is happy to collaborate with you on the best approach.
Do you have business listings where customers can leave reviews? E.g. Google My Business, Yelp, Facebook, etc.
Do you currently have a process in place to request reviews?
Do you currently have a process in place to respond to negative reviews?
Our team will execute this project in defined phases and we will keep you updated on progress within each phase of development, giving you the ability to provide feedback, direction or collaborate with our team throughout every step of the process.
1) Access Coordination and Strategy
During this initial phase, our team reviews your Member Profile and the project details. We collaborate with you to clarify the platforms customers should publish reviews on.
We recommend what ORM software should be used for this effort according to your goals and budget.
We also conduct initial keyword research to identify the highest opportunity keywords that represent the brand and company. We determine keywords to utilize by reviewing searched keywords not used by competitors.
2) Strategic Program Overview
During the next phase, our team creates a strategic plan to improve sentiment; this plan may incorporate other active marketing programs, such as Social Media, Blog Articles, etc. Generally, this plan will be organized in one of two ways:
If there are few reviews, we first solicit reviews. Then we respond to reviews.
If there are a lot of negative reviews, we first respond to reviews. Then we solicit more reviews.
We will also develop a Response and Escalation Policy for you in the event that reviewers request business, product, or service improvements.
Once the plan and policy are created and we have access to your ORM account, we begin implementing the strategic plan to improve sentiment.
We create alerts with the company name and keywords using ORM software, review brand mentions, and evaluate and interpret current sentiment (good, bad, or neutral) through reviews and mentions (together and separately).
We also utilize the keywords to update the business listings you want to use for this effort. We may add photos and refine the location to optimize your business listings, if necessary.
At the end of this phase, we present the Sentiment Improvement Plan and the Response and Escalation Policy to you, present details about your current sentiment, and go over actions already completed.
3) Recurring Monthly Updates
During this phase, our team solicits and monitors reviews, responds to reviews, and evaluates and interprets sentiment on a monthly basis.
In the case of negative reviews, our team may coordinate content ideas within your active communications projects to address topics unhappy customers include in their reviews. If this occurs, we will send you an update in both projects.
In the case of false-negative reviews, our team follows the Response and Escalation Policy, and takes aggressive SEO action, if needed, which typically looks like this:
If you own the content, we try to push that listing on a later page in Google pages.
Increase the ranking of positive content, owned by you or a third party, to push the negative listing lower in the pages.
We send you a comprehensive update every month to show reputation improvement over time.