Average Cost
12 Hours (Starting at $780)

Based on our Enterprise membership and 20+ similar projects.
Our team drafts content for and designs a custom direct mail campaign for your business.
Our team helps you set up the direct mail campaign via the United States Postal Service, including determining the best geographical radius to send the postcard to. We also estimate the product cost (the cost to print the mail pieces and mail them out using the USPS).
Our team crafts custom-tailored content for the mailing and then designs it to accurately represent your business and its current promotion.
The content will include all necessary details about your current promotions in an easy-to-read format with a clear call to action. All content will align with your business's messaging guidelines and industry best practices.
The design will be created using your business's visual branding guidelines. Our Graphic Design Team is experienced in the print design workflow, including formatting for print, font management, image and graphics optimization, and preflighting files for printing. Our team can correspond with your print vendor directly, upon request.
The final deliverable for this project is a professionally designed, eye-catching, print-ready mail piece that is in accordance with the specifications for the USPS.
Direct Mail Campaigns help spread brand awareness in your local area and reinforce your brand messaging and offerings to current customers. The clear call to action helps foster interest in your promotions, which helps generate leads for your business.
Having multiple campaigns promoting the same products, services, or events can increase the performance of this project. Aligning your other marketing efforts, including digital marketing efforts, with this effort can help reinforce your brand and increase the performance of this project.
Note that this project will also involve printing costs to print the mailers as well as shipping costs with the USPS; our team can estimate costs for you at the beginning of this project.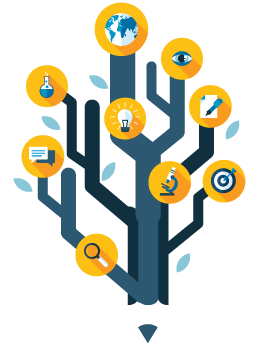 Additional Considerations
Consider the following as you begin this project. Our team is happy to collaborate with you on the best approach.
Do you own a list of addresses you want to use for this project? Or do you have an idea of what zip codes you want to target?
Do you have a USPS account?
Do you have a specific promotion for this project? E.g. product, service, event, or coupons.
What format do you want the mailer to be in? E.g. oversized postcard, flyer, menu, etc.
Our team will execute this project in defined phases and we will keep you updated on progress within each phase of development, giving you the ability to provide feedback, direction or collaborate with our team throughout every step of the process.
1) Content Strategy
During this initial phase, we review your Member Profile, and confirm project details and goals with you, including the promotional focus and format for this campaign.
If you do not provide us with a list of addresses, our team determines the best geographical radius to send the final product to. To create the geographical radius, we first log in to your USPS account or create one on your behalf using your email address. We also estimate the product cost (the cost to print the mail pieces and mail them out using the USPS).
We encourage you to give our team feedback during this phase.
2) Content Presentation
During this phase, our Communications Team crafts content for the direct mail campaign.
We ensure the content has one clear call to action and includes accurate contact information for your business. We review the content for flow, grammar, punctuation, and spelling accuracy.
Once finalized, we present the drafted content to you.
We encourage your feedback on the content before we move to the design phases of this project, but we can also make content changes during the design phases.
3) Design Strategy
During this phase, our Graphic Design Team reviews the Member Profile and confirms project details. We also develop the strategic approach for the design of Direct Mail Campaign based on your business's branding strategy and the campaign content.
We confirm mailpiece specifications and any special requirements for the mailpiece. If print vendor correspondence is requested, those contact details will be confirmed as well.
4) Design Presentation
During this phase, our Graphic Design Team drafts the design layout according to the USPS's specifications, ensuring the campaign has all of the requested content. Most campaigns will have a front and back design.
Once finalized, we present the initial campaign drafts, giving you an opportunity to provide feedback.
5) Project Closure Plan
Once you have had time to review the campaign design, we carry out any requested changes, finalize the design, and present the final draft to you.
With the final draft, we will provide you with the final files for printing and shipping. The final files will be preflighted, exported, and packaged with necessary fonts and support files.