Average Cost
38.4 Hours (Starting at $2,496)
Based on our Enterprise membership and 20+ similar projects.
Our team drafts content for and designs everything you need for your next booth.
Our team develops content that conveys the important details of your business to your audience in relation to the event you are attending with a design that aligns with your brand. All assets are print-ready at the end of this project.
Booth design projects can vary greatly depending on your business's needs and your objective for attending a trade show or event. You may only require a single standing banner, or if this is your first trade show, you may require a full suite of graphic design services.
Once our team has collected your requirements, we will work with you to put together a timeline, estimate, and strategy based on deadlines for print vendors and the level of assistance that you need from our team.
Once the pieces are designed, we are happy to correspond with print vendors upon your request.
As a part of this project, our team can also help make recommendations for high-performance design to really make your business stand out on the trade show floor. We do all of the visual work so your team can focus on talking to customers, networking, and building relationships.
The final deliverable for this project varies based on your needs, but our focus is on helping you to stand out with high-end graphic support on the trade show floor as well as to provide files and other deliverables with plenty of time to meet printing vendor deadlines and have items shipped to your location in time for setup.
A great booth design, along with high-quality support materials, can help to attract additional traffic to your business during an event or trade show.
Our team is experienced in producing eye-catching graphics that will help you stand out on the trade show floor, and attract attendees to your booth.
Whether you are looking to generate leads, increase brand awareness, or grow your network, our team will provide booth graphics and supporting materials that will help you meet those objectives.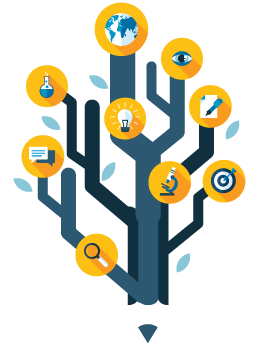 Additional Considerations
Consider the following as you begin this project. Our team is happy to collaborate with you on the best approach.
Who is your target audience(s) for the upcoming event(s)?
What are your goals for this event? Do you want to increase brand awareness, generate leads, generate website traffic, increase booth traffic from last year, increase physical store traffic, or something else?
How will you track success for the booth? E.g. booth visits, web traffic or landing page visits, incoming phone calls, or visits to your store.
What products or services are you promoting during this event?
What graphic design support do you need for your booth? E.g. booth signage, banner design, table covers, banner stands, monitor stands, literature displays, flyers, promotional handouts, brochure design, and ad design.
Are there any special printing needs for your booth design? E.g. specialized ink, special paper considerations, die-cutting, etc.
Our team will execute this project in defined phases and we will keep you updated on progress within each phase of development, giving you the ability to provide feedback, direction or collaborate with our team throughout every step of the process.
1) Content Strategy and Access Coordination
During this initial phase, our Communications Team reviews the Member Profile and confirms all the required pieces for the booth design project, including all support materials and design specifications.
If requested, our team will also make recommendations for the booth design.
Our Communication Team develops a timeline and strategic approach for completing all project work on time to meet print deadlines and get all pieces completed in time for the event. We confirm with you that the timeline is in alignment with your requirements.
If print vendor correspondence is requested, those contact details should be confirmed at this point as well.
Note: The time involved in this portion of the process will vary, depending on the level of support needed and our level of involvement with the print vendors.
2) Content Presentation 
During the next phase, our Communications Team drafts content for all pieces and presents them to you.
We encourage your feedback on the content before we move to the design phases of this project, but we can also make content changes during the design phases.
3) Design Strategy
During this phase, our Graphic Design Team will work with the timeline, strategic approach, and content developed in phases 1-2 to begin designing booth graphics. We will reference all specs throughout the design development and use any vendor-provided templates for the designs.
If more than 3 total pieces are required for this project, we produce an initial draft of one piece and present it to you during this phase. We encourage you to provide any feedback at this phase.
4) Design Presentation
During this phase, our Graphic Design Team completes and finalizes all pieces for the booth design, using your feedback, if any.
Once finalized, we present the pieces to you. We encourage you to give our team feedback during this phase before pieces are finalized, ordered, and printed.
5) Project Closure Plan
During this phase, our Graphic Design Team will implement all requested changes and work with you to finalize all necessary pieces for your booth.
If you have not requested assistance with your vendor communication, our team will preflight all materials according to the specifications provided, and present you with high-resolution, print-ready materials to submit to your vendor.
If you have requested assistance with vendors, we will begin contacting vendors and submitting final materials to them.
Our focus is to produce all materials precisely to vendor specs in order to minimize back and forth correspondence with vendors to help the process run as smoothly as possible. If the vendor requires further changes, we will keep you in the loop.