Average Cost
24 Hours (Starting at $1,560)

Based on our Enterprise membership and 50+ similar projects.
Our team drafts emails in an automated sequence. Common sequences include Onboarding, Welcome, Abandoned Cart Recovery, Renewal, and Event.
Our team works directly in your email marketing software account to draft and schedule the emails. We draft content based on your goals and design the emails according to your visual branding while ensuring readability across all devices.
Our team manages the entire project scope, from creating the sequence topics to writing the content for each email, and from optimizing the sequence for maximum value for your subscribers (which will spur conversions) to scheduling the completed sequence to aid the customer journey of your subscribers.
Our team researches, writes, and publishes content tailored for your Sequenced Email Campaign to provide value for your subscribers.
We also review and optimize your current subscriber list and funnel, test sequence functionality across multiple email platforms and devices, and strategically schedule the sequence through automated distribution.
Sequenced Email Campaigns are an excellent way to automate custom emails for individual prospects or customers.
By providing valuable content to your subscribers based on actual interest or stage of brand awareness, your subscribers are more likely to engage and convert at a higher rate than they otherwise would.
The automated process provides a seamless and consistent experience for your customers, further helping them trust, engage, and convert.
Sequenced Email Campaigns can also be used as a customer service tool by providing your customers with a simple way to navigate your products or services before, during, and after purchases through educational, progressive emails that reach your customers in a place they visit often: their email inbox.
Creating a signup form on your website to collect email addresses of website visitors can increase the performance of this project. Our team can help you determine the type of signup form, such as a pop-up or full landing page, based on your website and needs, as well as complete the entire process for you, designing it according to your business's visual branding.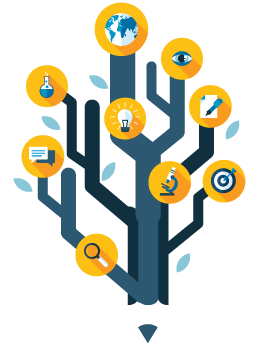 Additional Considerations
Consider the following as you begin this project. Our team is happy to collaborate with you on the best approach.
Do you have a specific sequence in mind? For example, a sequence for new subscribers, new customers, those who are in a specific place in the customer journey, etc.
Are you happy with your email content approach as it is now?
Do you have a vision for your email sequence in look and feel?
Do you want simple, text-focused emails or image-focused emails?
Have you had problems with previous email campaigns?
Our team will execute this project in defined phases and we will keep you updated on progress within each phase of development, giving you the ability to provide feedback, direction or collaborate with our team throughout every step of the process.
1) Access Coordination and Strategy
During this initial phase, our team reviews your Member Profile as well as the project details. We either log in to your email marketing account and review previous emails and sequences, and their overall performance, or we create an account for you. We may ask you questions to clarify details or expectations before we get started.
Our team will also begin formulating a strategic approach for the sequence, creating either a schedule or a set of rules. We will develop the sequence based on best practices for your industry.
2) Initial Project Approach
During the next phase, we analyze the current email acquisition avenues, such as a landing page on your website, and determine other acquisition opportunities for this sequence. During this process, we review your audience lists, segments, and tags to determine if the segments need to be narrowed down to improve engagement rates. We may create a new list or segment to create the most effective audience for this sequence.
After identifying or creating the most effective audience for the sequence, we finalize the strategic approach for the sequence.
At the end of this phase, our team sends you a presentation that covers the audience and strategic approach for the sequence.
3) Project Production & Control
At this point, our team chooses the best template to use for the sequence and begins to curate sequence content and source or create images for each email. When the sequence is about halfway complete, we send you an update so you can view the drafts and monitor project progress.
4) Project Presentation
During this phase, our team completes and finalizes the email content and associated images for each email. We test the sequence for functionality across email platforms and devices, and make any adjustments to the emails, as necessary.
Once the emails have been tested, we present the entire sequence to you, including the strategic approach behind each email and CTA.
5) Project Closure Plan
Our team waits for your approval before pushing the sequence live, unless otherwise requested.
If you review the sequence and request changes after it is pushed live, we pause the sequence, make the requested updates, send you another update going over the changes, and turn the sequence on at the appropriate time.