Average Cost
9.8 Hours Monthly (Starting at $637 Monthly)

Average Timeline
10 Days to Launch
Based on our Enterprise membership and 50+ similar projects.
Our team drafts news releases and identifies media outlets on an ongoing basis.
Once you approve the news release and proposed media outlets, we submit the news releases to the media outlets using your business's media email account. We also monitor the account for responses and requests from media personnel.
Our Communications and Social Media Teams collaborate to develop a media outreach strategy, draft news releases, identify media outlets to target, and manage the outreach on a recurring basis. All pieces of this project are created using your industry's best practices.
We also document a media outreach plan or calendar to schedule your media outreach efforts in advance to complement one another, your product or service changes, and your marketing goals. The media outreach plan outlines the type of communication, the schedule of distribution, and the type of supporting materials with the goal of establishing connections with relevant media targets and gaining coverage.
The media targets are identified based on specialization, industry, geography, and overall distribution. Higher-value media targets are also identified based on previous articles published about the company's competitors or about industry trends.
The plan and media targets are compiled in one document.
After the initial plan is developed and the targets are identified, our team carries out the plan for your ongoing media outreach with program adjustments as it progresses. You can expect at least one monthly update throughout this project.
The Media Outreach project helps increase the awareness potential customers have of your company, products, and services. Coverage also has an indirect impact on conversion rates from advertising programs by conveying reputability.
For some Media Outreach projects, we will be able to obtain coverage and quotes from respected authorities as well as publish content on authoritative media outlets that will help increase brand awareness and covey reputability on a larger scale.
For some Media Outreach projects, we will be able to establish coverage on third-party media sites that link back to the company website, which can greatly benefit SEO.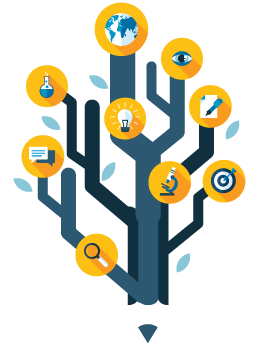 Additional Considerations
Consider the following as you begin this project. Our team is happy to collaborate with you on the best approach.
What types of media are you interested in? National media will reach a large audience in the U.S., local media will reach a local audience in a specific city or town, and trade media is topical, such as Golf Magazine or Entrepreneur.
Are you interested in content marketing, paid advertising, and/or free business and event listing opportunities?
Do you have a media outlet you would like to reach?
Do you have an email address dedicated to media inquiries? E.g. [email protected]
Our team will execute this project in defined phases and we will keep you updated on progress within each phase of development, giving you the ability to provide feedback, direction or collaborate with our team throughout every step of the process.
1) Access Coordination and Strategy
During this initial phase, we confirm project details and goals, as well as review your business's Member Profile.
Our team confirms the media outreach strategy with you and begins developing the media outreach plan based on this strategy. This strategy outlines our recommended approach for the project, either based on your requests or best practices. This strategy includes:
What types of media outlets and personnel we will contact
What distribution locations we will target
Your overarching goals for the project
We also request access to your business's media email account for the purpose of contacting media personnel on your behalf.
2) Strategic Program Overview
During the next phase, we finalize the outreach plan, which may include the following:
The type of communication, such as contacting media personnel via email
A plan or schedule of distribution based on your needs, including product or service launches, events, and other newsworthy pieces
The type of supporting assets, such as news releases, pitches, ads, etc.
We also start identifying media outlets to target based on beat, industry, geography, distribution, and cost. We note these details:
Publishing schedule, if applicable
Types of assets they accept, such as press releases, pitches, ads, etc.
Contact information for media personnel
Typically, we aim to include at least one higher-value media target in the list. This can either be an authoritative voice in the space or a media outlet that previously published material about your competitor(s).
The plan and media targets are compiled in two documents, which we present to you.
3) Recurring Monthly Updates
On a recurring basis, our teams begin media outreach based on the plan created for this project in Phase 2, which includes drafting news releases and identifying additional media outlets on a recurring basis. All contact activity is documented.
Throughout the course of this project, we may make adjustments to the media outreach strategy and plan based on interactions and requests from media personnel.
We send you updates on a recurring basis, at least monthly, and keep you updated on progress.
Please note that during the first month of this project, our team will focus on developing the outreach plan and starting to identify media outlets to target. During month one, we may not draft a news release.