Average Cost
6 Hours (Starting at $390)
Based on our Enterprise membership and 20+ similar projects.
Our team creates a custom content calendar for your business to help you plan and prepare for campaigns, sales, and launches.
We outline a content calendar that helps you coordinate your communications, social media, graphic design, and advertising projects together with timely campaigns for the future.
Our team develops a month-to-month content calendar to align your current marketing efforts, internal and delegated to our team.
We typically align holidays, observances, and seasonal campaigns, if any, with the following projects:
Blog Articles
Email Newsletter
Social Media
Advertising
Media Outreach
Direct Mail
Projects included in this effort can be customized based on your ongoing and planned efforts.
The end product is a 12-month, high-level content calendar in a Google Sheet.
Our team always collaborates internally about your projects, but a content calendar can help coordinate your business goals, sales efforts, and marketing campaigns into one calendar. This makes sure that your team and our teams are working on the same campaigns in a timely manner.
By using a content calendar, you can optimize how you schedule different campaigns and initiatives. Having a high-level content calendar to use for years to come allows you to refine your efforts over time while providing a fluid audience experience.
A content calendar helps your marketing programs maintain momentum in a focused manner, while also organizing your efforts, from your busy season to your slow season.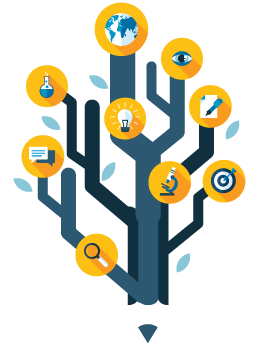 Additional Considerations
Consider the following as you begin this project. Our team is happy to collaborate with you on the best approach.
Do you sell a specific product or service more during certain months? E.g. an event venue has a lot of weddings in the summer but focuses on family reunions in the winter.
Do you have any sales, promotions, or campaigns around the same time every year?
Are there any holidays or observances that are especially important to your business?
Are there events that are consistently important to your business? E.g. the school year starting, an annual industry convention, local events, etc.
When is your busy season and why? When is your slow season and why?
Do seasons impact your business? E.g. your business closes during the winter.
Our team will execute this project in defined phases and we will keep you updated on progress within each phase of development, giving you the ability to provide feedback, direction or collaborate with our team throughout every step of the process.
1) Access Coordination and Strategy
During this initial phase, our team reviews your Member Profile as well as the project details.
We may ask you clarifying questions about your previous campaigns and goals for this project.
2) Initial Project Approach
During this phase, our team reviews your active and previous projects with our team, if any. We may ask you clarifying questions about your internal marketing and sales efforts. We also review any details you have provided us.
We develop a strategic approach for the content calendar based on your previous campaigns and goals, as well as industry best practices. This approach will likely prioritize sales efforts during busy months and organic efforts during slower months.
Based on this approach, we start drafting the content calendar.
3) Project Presentation
During this phase, our team finalizes the content calendar, adding timely recommendations to each project for each month.
We add holidays and observances that relate to your industry, which may impact content and advertising efforts.
To ensure smooth timing and transitions between projects, we tentatively schedule content to be drafted and scheduled or published at least a month before it is used in social media and advertising efforts.
Once we finalize the content calendar, we present it to you. We encourage your feedback.
4) Project Closure Plan
After you provide our team with feedback, we make any requested changes and send you the final draft.
Before marking this project as complete, we share the content calendar with the team members working on the projects it will affect.