Average Cost
9.6 Hours (Starting at $624)
Based on our Enterprise membership and 20+ similar projects.
Our team sets up a custom chatbot on your website.
Our team begins by helping you identify the best third-party chatbot-building software to meet your needs, which may carry a monthly cost of $15-$150. We then create conversations in the chatbot software to help your prospects find the answers to their questions and convert.
Our team develops a chatbot for your website that helps visitors navigate your website and drives them to 3 specific calls to action based on their choices throughout the automated conversation.
Our team's approach to the conversation your chatbot will facilitate is using minimal content, as fits with your messaging style, while directing website visitors to different pages on your website according to their requests.
This way, they will see the latest updates on your website without the need for updating the chatbot often. From there, the conversation continues until they take one of your desired actions or leave your website.
Though there are chatbots that can work alongside human customer service representatives that answer some questions and then pass along details to the representative to answer more in-depth questions, we recommend completely automated chatbots for most of our members.
However, we can automate the chatbot to lead website visitors to your contact form, scheduling link, or other contact details to ensure they reach out to your team if they request or require it.
Chatbots do not take the place of in-person or over-the-phone customer service, but they do offer your customers another way to receive quick answers to the questions they have.
Chatbots expand your customer service capability and generally shorten the prospecting phase. Chatbots can help reduce friction through the prospecting and buying processes, too, especially when your website visitors are in a hurry or have questions after business hours.
Plus, chatbots help serve customers who prefer online interactions rather than in-person or over-the-phone interactions.
The chatbot, once live on your website, will serve as an informational resource for your website visitors. It will help guide them through your website in order to find the information they seek.
This will help lower your website bounce rate and increase the length of time prospects spend on your website, which will encourage an increase in leads and new customers over time.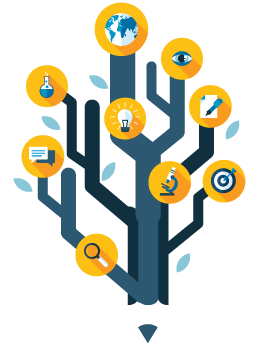 Additional Considerations
Consider the following as you begin this project. Our team is happy to collaborate with you on the best approach.
Do you have a specific conversation topic or focus in mind?
What actions do you want your visitors to take by the end of the chatbot conversation? For example: Call our office, schedule a meeting, or start a free trial. (These are called "calls to action.")
What do you want the chatbot image to represent? Do you want the bot image on your site to be an actual team member or an image of a robot?
Our team will execute this project in defined phases and we will keep you updated on progress within each phase of development, giving you the ability to provide feedback, direction or collaborate with our team throughout every step of the process.
1) Access Coordination and Strategy
During this initial phase, we review your Member Profile, confirm project details, and ask clarifying questions.
Based on your goals and website traffic, we will help you identify the best third party chatbot building software to meet your needs.
We also begin formulating a strategic approach for the chatbot conversation using the Messaging guidelines in your Member Profile.
2) Initial Project Approach
Once the chatbot software has been purchased, we move on to the next phase. We develop the general outline of the chatbot, including beginning options and ending calls to action. Typically, we recommend 3 calls to action based on your goals.
As we develop the chatbot conversation structure, we organize the conversation from left to right in a sideways tree format. This way, the chatbot conversation can be easily edited in the future.
If necessary, we create anchor links on your website to use for the calls to action. (An anchor link brings you to a specific section on the page.)
Once the main structure of the chatbot conversation is developed, we present it to you. This presentation will show you the main details and focus points of the conversation, including the 3 calls to action.
3) Project Presentation
During this phase, we finalize the chatbot conversation, ensuring there are no loose ends and testing every conversation option.
Each conversation option ends with at least one desired call to action. We review conversation pieces for grammar, punctuation, and spelling.
Once finalized, we present the completed chatbot conversation to you.
4) Project Closure Plan
Once you have had time to review the chatbot conversation presentation, we make any requested adjustments, review it one last time, and push the chatbot live.