Social Media Advertising Setup
Average Cost
22.7 Hours (Starting at $1,475.50)
Based on our Enterprise membership and 50+ similar projects.
Our team sets up your social media ad campaigns.
For the campaign structure, we typically use uses commonly searched terms related to your business offerings or interests related to the business offerings, and we use demographic and location targeting. We utilize multiple types of ad formats using the assets provided, such as boosted posts, carousel ads, slideshow ads, Messenger ads, and more.
Throughout the Social Media Advertising Setup project, our team sets up the campaigns in your account. This project can also be used to optimize existing ad campaigns before we begin managing them.
Campaigns will focus on a specific demographic and geographic area through specific ad copy, keyword targeting, and goal conversion tracking, all of which will be created according to the details in your Member Profile.
In this project, our team creates an effective campaign structure for generating leads, tracking ongoing program performance, and providing ongoing optimization. This structure will be developed based on your industry's best practices.
Getting your advertisements professionally designed according to your business's visual branding strategy can increase the performance of this project.
Please note that it is common to run more than one Social Media Advertising campaign simultaneously and doing so may increase the performance of each campaign; however, we always recommend starting small and scaling as you see results. Our team will recommend the number of campaigns based on your needs and industry best practices.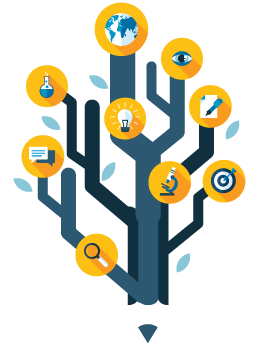 Consider the following as you begin this project. Our team is happy to collaborate with you on the best approach.
Has your business used social media advertising efforts before?
Do you have an ad account set up? E.g. Facebook Ads, Pinterest Ads, Twitter ads, Reddit ads, etc.
How many campaigns are you running?
What are your advertising goals?
Our team will execute this project in defined phases and we will keep you updated on progress within each phase of development, giving you the ability to provide feedback, direction or collaborate with our team throughout every step of the process.
1) Access Coordination and Strategy
During this initial phase, we will review the Member Profile, project details, and project considerations. We will also log into your ad account or create an ad account for you.
At this phase, we will clarify any details with you, if needed.
2) Initial Project Approach
Our team begins developing your social media advertising program by creating the campaigns, ad sets, ad copy, keyword targeting, and goal conversion tracking according to your business's needs and advertising best practices.
3) Project Presentation
During the next phase, our team finalizes and presents the advertising campaigns to you, and provides you with the opportunity to provide feedback before we launch the campaign.
4) Project Closure Plan
After we receive and implement your feedback, we launch the campaigns and provide you with another update.
Once the initial campaign is live, our team typically recommends shifting into a recurring optimization and maintenance program with our Social Media Advertising project.