Average Cost
3.6 Hours Monthly (Starting at $234 Monthly)
Average Timeline
7 Days to Launch
Based on our Enterprise membership and 20+ similar projects.
Our team will help you identify the best CRO tool to monitor conversions across your marketing funnel, which will likely carry an additional cost.
Once we know what conversion you want to focus on, our team monitors how your visitors interact in your marketing funnel, hypothesizes why some interactions don't turn into conversions, and then optimizes the assets in your marketing funnel in an effort to increase conversions.
Throughout this project, our team monitors your website for CRO opportunities, and tests and optimizes sections of your website to improve conversions on a consistent basis.
To kick off this project, we will confirm access to your website and CRO tools, as applicable. We may recommend implementing another CRO tool, which may incur an additional cost. We also confirm what conversion you want to improve first.
On a recurring basis, we utilize CRO tools to identify areas of your website that could benefit from optimization as it relates to your current conversion goals. We typically test one to three areas at a time using the A/B testing method.
This process includes analyzing the data, hypothesizing ways to improve conversions, testing the hypothesis, analyzing the test data, and sharing the results. Once a test is complete, we use the results to move forward and restart the process, either with the same test subject or another test subject.
Our team will implement optimizations on your website automatically in order to complete the testing process, unless otherwise requested. All optimizations and testing results will be noted for future reference.
Actively monitoring your conversions and consistently working to improve them through testing gives you the ability to understand the effectiveness of your website and increase that effectiveness over time. It can also help increase the ROI of your marketing efforts overall because optimizations can increase the number of conversions without increasing your website traffic.
This project can improve the performance of a Search Advertising project.
When paired with SEO, which aims to increase your website traffic, CRO can help you increase conversions of that increased traffic, increasing your ROI exponentially.
To improve the performance of this project, it's important to ensure that your website is healthy and available for your audience, so we also recommend implementing a Website Maintenance project.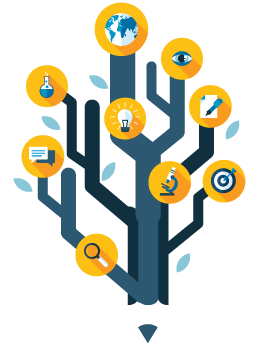 Additional Considerations
Consider the following as you begin this project. Our team is happy to collaborate with you on the best approach.
What conversions do you want to focus on? E.g. Product sales, consultation bookings, lead magnet downloads, newsletter sign-ups, form submissions, etc.
What CRO tools do you use? What tools are you interested in using? E.g. website analytics tracking (like Google Analytics), funnel tracking, behavior tracking (like heatmaps), etc.
What email marketing software do you use?
What payment processor do you use on your website?
On which CMS was your website built? Please note that custom-built websites may not initially provide the right functionality needed for on-page optimization and may require additional effort.
Do optimizations need to be reviewed by your legal team before being implemented?
Have you recently completed a website redesign?
Our team will execute this project in defined phases and we will keep you updated on progress within each phase of development, giving you the ability to provide feedback, direction or collaborate with our team throughout every step of the process.
1) Access Coordination and Strategy
During this initial phase, our team reviews your Member Profile, project details, and your goals for this project.
We will confirm all of the necessary access information for this project, including access to your website, email marketing software, payment processing account, Google Analytics account, and any other CRO tool you are currently using.
Depending on your goals, we may recommend another CRO tool to add to this project, which may incur an additional cost. If you want to track conversions in your marketing funnel and see where you're losing conversions, we may recommend a funnel tracking tool. If you want to see actual user behavior on your site, we may recommend a heatmap or other behavior tracking tool.
2) Strategic Program Overview
During the next phase, our team starts analyzing and monitoring your website data.
After this initial analysis, our team provides you with recommendations on where to begin optimizing your website to improve conversions. We confirm what conversion is the top priority for you and begin the testing process.
Each test may include content or design changes to your website. Our team will send you updates before we launch each test and after each test has been completed.
3) Recurring Monthly Updates
Once the initial analysis is complete and the first test is underway, our team shifts into a recurring optimization and maintenance program. On an ongoing basis, we will conduct and monitor tests. We will send you at least one monthly update that includes the following information:
Test performance data
Broad overview of what is working and what is not working
Optimizations made in the past month
Optimizations that are planned for the future
If your conversion goals change for any reason, please let us know and we can shift our focus to a different conversion. Our team may recommend switching to a different conversion, too, based on the data.