Our team drafts content for and designs a video ad for your business. This project typically includes one 15-second video ad, but we customize this project based on your needs.
We add music that aligns with the ad for added effect while ensuring the viewers don't miss anything on mute.
Throughout this project, our team will create one video ad in the standard 16:9 size, unless otherwise requested. The video, once complete, will be between 15 and 30 seconds long.
The ads are created with a focus on conversion and lead generation goals, including brand awareness, website traffic, and intent-based purchases. We typically create ads that are enjoyable and effective with both the sound on and while muted to meet your audience no matter how they're watching or scrolling content without being obtrusive to their experience.
The deliverable for this project is one video file to be implemented in a Display Advertising or Social Advertising project.
The video ad produced in this project is designed to be implemented in a geographic- or interest-based digital advertising campaign structure that is designed to increase brand awareness and generate leads.
Using the final ad in a Display Advertising or Social Advertising campaign can increase the performance of this project as well as the performance of the advertising campaign.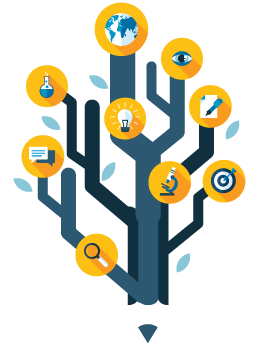 Additional Considerations
Consider the following as you begin this project. Our team is happy to collaborate with you on the best approach.
What are your goals associated with your video campaign? E.g. increase brand awareness, generate leads, generate web traffic, generate physical traffic to a location, promote a product or service, promote an event, etc.
What products or services are you promoting with this ad?
What is the primary message to be conveyed through this ad?
Do you know what platforms you want this ad to be on? E.g. YouTube, Facebook, Instagram, websites that enable video advertising, mobile app games, etc.
Tailored To Your Business and Industry
Every brand is different. We believe that marketing should be highly-tailored for each brand. Since our team works with a wide range of industries that targets a variety of audiences across many markets, samples of our team's work will convey an approach that is dramatically different from the approach that we would take for your brand.
We work closely with every new member to document their business' unique visual branding and messaging approach prior to conducting any work.
Click here to learn about our team's industry-specific strategic approach.
Our team will execute this project in defined phases and we will keep you updated on progress within each phase of development, giving you the ability to provide feedback, direction or collaborate with our team throughout every step of the process.
1) Content Strategy
During this initial phase, our Communications Team reviews your Member Profile and the project details. We also confirm the focus of the video ad.
We begin developing a strategic approach for the video ad.
2) Content Presentation
During this phase, our Communications Team drafts the ad copy. Ad copy is tailored for the type of campaign that will be implemented.
Once finalized, we present the ad copy to you in Google DOC format.
We encourage your feedback on the content before we move to the design phases of this project, but we can also make content changes during the design phases.
3) Design Strategy
During this phase, our Graphic Design Team starts creating the video ad in the standard 16:9 size, unless otherwise requested.
4) Design Presentation
During this phase, our Graphic Design Team finalizes the ad and presents it to you.
We encourage your feedback during this phase.
5) Project Closure Plan
Once you have reviewed the ad, our Graphic Design Team makes any requested updates and finalizes it. Once completed, we present the final ad to you and give you access to it.
At the completion of the Video Ad Design project, we typically transition it to a new or ongoing Social Advertising or Display Advertising project if you would like our team to manage the advertising campaign.
Delegate To Your Remote Marketing Team
We work as a fluid extension of your team to support your marketing initiatives in whatever capacity you believe is best.