Typical Costs
4 – 6 Hours Monthly

Typical Timeline
Recurring (Monthly Updates)
Estimates based on 5 media outlets identified and contacted per month.
The Media Outreach project is a recurring effort to establish relationships with relevant media connections as a means to increase brand awareness, produce conversions, and increase the company's SEO profile.
Media relations is an important part of a well-rounded marketing program because of two things:
It helps you reach new segments of your target audience.
It helps you run complementary campaigns online and offline.
The Media Outreach project is designed to reach out to various media outlets, potential partners, and more on an ongoing, consistent basis to help increase brand awareness and build relationships with media outlets and personnel, which will help build your brand's reputation over time.
Media Outreach is unique in that not only do we reach out to media outlets for your brand's goals, but we also anticipate potential media relationships and work on building relationships with them, helping them with what they need so they are encouraged to help your brand later.
Our team develops a media outreach strategy, identifies media outlets to target, and manages the outreach on a recurring basis. All pieces of this project are created using your industry's best practices.
With a documented outreach strategy, your efforts are scheduled in advance to complement one another, your product or service changes, and your marketing goals. The media outreach plan outlines the type of communication, the schedule of distribution, the type of supporting materials, and clear objectives with the goal of establishing connections with relevant media targets and gaining coverage.
The media targets are identified based on specialization, industry, geography, and overall distribution. Higher-value media targets are also identified based on previous articles published about the company's competitors or about industry trends.
The plan and media targets are compiled in one document.
After the initial plan is developed and the targets are identified, our team carries out the plan for your ongoing media outreach with program adjustments as it progresses. You can expect at least one monthly update throughout this project.
The Media Outreach project helps increase the awareness potential customers have of your company, products, and services. Coverage also has an indirect impact on conversion rates from advertising programs by conveying reputability.
For some Media Outreach projects, we will be able to obtain coverage and quotes from respected authorities as well as publish content on authoritative media outlets that will help increase brand awareness and covey reputability on a larger scale.
For some Media Outreach projects, we will be able to establish coverage on third-party media sites that link back to the company website, which can greatly benefit SEO.
Depending on the type of media outreach, this project may benefit from professional content writing, such as a blog articles or news releases, which may increase the performance of this project.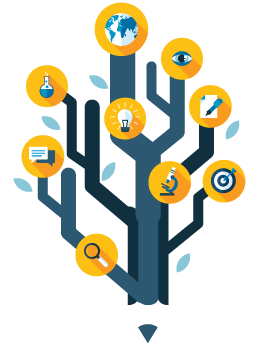 Additional Considerations
Consider the following as you begin this project. Our team is happy to collaborate with you on the best approach.
What types of media are you interested in? National media will reach a large audience in the U.S., local media will reach a local audience in a specific city or town, and trade media is topical, such as Golf Magazine or Entrepreneur.
Are you interested in content marketing, paid advertising, and/or free business and event listing opportunities?
Do you have a media outlet you would like to reach?
Do you have an email address dedicated to media inquiries? E.g. media@yourbusiness.com
Tailored To Your Business and Industry
Every brand is different. We believe that marketing should be highly-tailored for each brand. Since our team works with a wide range of industries that targets a variety of audiences across many markets, samples of our team's work will convey an approach that is dramatically different from the approach that we would take for your brand.
We work closely with every new member to document their business' unique visual branding and messaging approach prior to conducting any work.
Click here to learn about our team's industry-specific strategic approach.
Our team will execute this project in defined phases and we will keep you updated on progress within each phase of development, giving you the ability to provide feedback, direction or collaborate with our team throughout every step of the process.
1) Access Coordination and Strategy
During this initial phase, we confirm project details and goals, as well as review your business's Member Profile. Our team will also begin developing the outreach plan based on your goals.
2) Strategic Program Overview
During the next phase, our team finalizes the media outreach plan, which includes the following:
Schedule of distribution based on media outlets' needs and your needs, including product or service launches, events, and other newsworthy pieces
The type of materials each outlet accepts, such as press releases, pitches, ads, etc.
Contact information for media personnel
Clear objectives according to the your goals for this project
Typically, we aim to include at least one higher-value media target in the list. This can either be an authoritative voice in the space or a media outlet that previously published material about your competitor(s).
We also identify 5 media outlets to target based on beat, industry, geography, distribution, and cost.
The plan and media targets are compiled in one document, which we present to you.
3) Recurring Monthly Updates
On a recurring basis, our team begins media outreach based on the plan created for this project in Phase 2. All contact activity is documented.
We also monitor prospective media relationships for opportunities over time and work on developing relationships with them by providing them value and answering their requests, which may occur via email or social media.
We send you updates on a recurring basis, at least monthly, and keep you updated on progress.
Our team works as a fluid extension of each of our member's businesses by developing strategies and executing projects in whatever capacity is best for their unique needs.